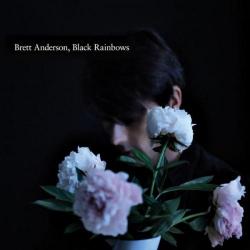 Actors LETRA
Brett Anderson
Añadir a Favoritas
Este tema está incluido dentro del disco Black Rainbows
Al final de la letra de Actors podrás comentar sobre ella o acceder a más canciones de Brett Anderson y a música relacionada.
I won't comment on your words or the silence in your curse
I won't count the times we tried for a stranger life
I won't criticise your thoughts or your appetite for war
I won't calculate your chance of a fine romance
But I do know that sometimes we just spiral through life and I'm staggered by the pace as you turn my way
And we move like actors on a burning mattress
And we're bold like tattoos in the crowded avenues
And I'm falling, falling like a song she's calling
And I'm falling, falling like a song
I won't entertain your claims, your belligerent exchange
I'm not shattered by yours charms my blue-veined one
I don't need to be the last of the horrors of your past
I've not sympathy for love, it's a weapon that you have
Más abajo encontrarás canciones relacionadas con Actors.
Puntuar 'Actors'
¿Qué te parece esta canción?
-
0 votos
* Gracias a Reritia Faidherbe por haber añadido esta letra el 22/2/2019.
Comentar Letra
Comenta o pregunta lo que desees sobre Brett Anderson o 'Actors'
Comentar
+ Brett Anderson
Canciones del Disco