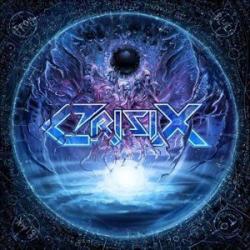 LETRA
WE ARE THE PAST, WE ARE THE DUST, WE ARE THE FALLEN

1936
The beginning of a dark age
Embryo of 40 years of terror
From children to old men
blood runs
The war has just begun

They're coming
Leaded by a bastard, guided to disaster
Pain's coming
Whims of a monster, one step closer
"They shall not pass"
We fought, we fell for freedom
No, no, no... Why?

Spilled blood in the name of God
We paid the price of Hell
Past, Dust, Fallen
Skulls and bones
seeds of false democracy

FORGOTTEN!
A land of forgotten deaths
FORBIDDEN!
Forbidden truth
LIARS!
Lies about the dead
Hidden crimes!
Hidden past!
We're falling
An eagle leads their passion, Vulture of the nation
Hope is falling
Mother of all mass graves
monument to crimes,
to their crimes
Should be smashed!

Black words in the name of God
They won the price of hell
Past, Dust, Fallen
Killing fields
seeds of false democracy

FORGOTTEN!
A land of forgotten deaths
FORBIDDEN!
Forbidden truth
LIARS!
Lies about the dead
Hidden crimes!
Hidden past!

We are the sons
The sons of those who fought for freedom
Hear me now
We're their voice!
Their voice!

Black is the trap that hides behind your flag
Feast of the rats!
Back to the blood that writes the lines of the past
FORGOTTEN TOO FAST!

Filth from the past!
FORGOTTEN PAST!
Cries in the dust!
You should be the dust!

We are the past, we are the dust, we are the fallen x2
Past! Dust! Fallen!

WE ARE THE PAST, WE ARE THE DUST, WE ARE THE FALLEN
Those voices, those dreams live through us
WE ARE THE PAST, WE ARE THE DUST, WE ARE THE FALLEN
Those names run through sands of time
fuente: musica.com

Compartir la letra 'Fallen'