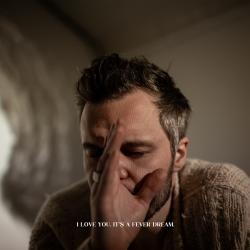 LETRA
A tug of lonely in your heart
That little beast that keeps it ripped apart
Will there be people in the bar, I wonder?
The end of night, I hum along
The driver's turning up the dancey song, oh
How many heartaches in this car, I wonder?

All I can do is say things will be fine
Some days we will be
And all I can do is say things will be fine
Some days we will be in the same town

The little cheetah on the plains
She climbs a shaky tree to spot her friends, oh
But will they see me way up here, I wonder?

All I can do is say things will be fine
Some days we will be
All I can do is say things will be fine
Some days we will be in the same town
I walked down to Atlantic, Long Island Diner is warm
And I won't bring the shadow and what I've been before
I will just have dinner, or so I try

If it's true we're all just one
Who do we turn to when the day is done?
Will there be people in the bar? Or should I sleep?
fuente: musica.com


X