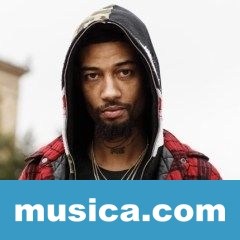 LETRA
Smash Bros
Oh yeah
Tell me why did you leave so fast?
Would you mind if I hold your hand tonight?
What are you afraid of anyway?
I'm not coming back, it's now or never

Tell me why did you leave so fast?
Tell me why does it hurt so bad?
Why you had to spread your wings so fast?
I'll never leave you in the past, nah

They killed my dawg today
It's crazy when they took my dawg away
So I'm going hard today
'Cause for me, he would be a call away
It's raining hard today
These teardrops, they keep falling, ayy
I gotta watch all my enemies
'Cause I know that they tryna get rid of me
They tryna steal all my energy
Plottin' and scheming, they tryna put an end to me
Know it's some people around me right now
They ain't right, they be moving too finicky
You act like I owe you or somethin'
Lil' nigga, I'm startin' to peep all your tendencies
But when I was down and when I was out
I couldn't call you, is you kiddin' me?
Nowadays, I don't even breeze through
Love my hood, but fuck it, I don't really need to
'Cause they killed my bro, they killed a part of me too
Now it's a hole in my heart everybody can see through

Tell me why did you leave so fast? (Did you leave so fast?)
Would you mind if I hold your hand tonight? (If I hold your hand?)
What are you afraid of anyway?
I'm not coming back, it's now or never
Tell me why did you leave so fast? (Did you leave so fast?)
Would you mind if I hold your hand tonight? (If I hold your hand?)

Trapstar, popstar
Trapstar turnt popstar

Trapstar, popstar, locked up, cop car
Bailed out, crazy how I still feel like I'm in jail now
Room full of bitches and I swear I can't even tell now
I don't wanna leave, bitch, I just wanna be by myself now
I feel all alone inside this world, girl, can't you tell now?
They say I sold my soul, bitch, I don't have a soul to sell now
Even though I'm winning, I been taking all these L's now
The odds are against me, it's like they want me to fail now
Two days, I've been up for two days
Tryna figure out why the good gotta die young
I'm tryna figure out why we always gotta fall victim to the system now
Nick, give me some more volume, gotta pour my feelings out
Yeah, I know it took a while, but I think I get it now
Lot of niggas took my style, but I swear it's different now
But they tryna take me out so I keep a stick around
Tell me why did you leave so fast? (Did you leave so fast?)
Would you mind if I hold your hand tonight? (If I hold your hand?)
What are you afraid of anyway?
I'm not coming back, it's now or never
Tell me why did you leave so fast? (Did you leave so fast?)
Would you mind if I hold your hand tonight? (If I hold your hand?)
It's now or never

Now or never
Now or never, now or never
Oh yeah
fuente: musica.com


X