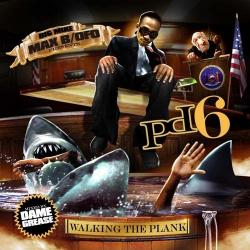 Letter To Stack Bundles
LETRA
Letter To Stack Bundles Letra
Uh!
What's good my nigga?
Feel I write you a lil' kype!
Let you know what's going on here...
Yeah!
Dear Mr. Rayquon Elliott! - They knew you as Stacks. (Bundles!)
I didn't mean to call out your alias
You pro'ly think I'm being rebellious. - But that ain't the case! (no!)
You turnin' over in ya grave
Listenin' to flows thta nigga spit
That me and you help develop
And oh, I fucked that nigga bitch;
Reminisce the days in the studio - we was makin' hits
Can I roll with' you, crunch time
Hooks, no punchlines. - Crooks, no one time
We was all wave, look at now! (look!)
Jim only sold 10 thou!
Put his men down, they ain't have a shot
Put a lil' arsenal together, Yung Los, Mustard and Al Pac!
How hot? - Niggas think they are when they up against
Dropped the Quarantine! - All the bitches in love with' it
See me after shows, gimme groupie love! - Copped the 750-L.I. (L.I.!)
When they see me in the Coupe they love, lugie up
Copped a new crib for my wifey
'Bout to start trial. - Marty, my prosecutor, tried to knife me
Tried to put me back in the oranges
They want filet mignone. - Cheese grits, and omelets problems just
Always had me heart in it
Told you from the jump that he's a creep! - Money was just a part of it
Nigga wanted both our styles, my hooks, your flows!
Our song! - Chrissy was in the car alone
All the while! - He was out at nights, eye twerkin'
Puttin' together waves, we was surfin'. - Nigga came burstin'
Flyin' through the doors tryna kick my whores out on the street (damn!)
After I'm three songs deep
Now I got my own lab, two Mac Pros
Got the Digi-3 Pro Tools!
Bigga got the vocal! - Bigga got the (got the...) - soul food!
Chicken, macaroni with the cheese, that's my homie now - Big Mook!
O.F.O.! - He tried to slow me down! - Told me nephew showed discipline
Pussy ain't' money, time to get it in
Nigga these bitches come late and get ya paper, did the bid
But the nigga got 8 kids
Anyway! - Back to the matter at hand. - It's all the songs
Everybody on Hot 9, they usin' autotunes!
Niggas is not Wavy! - Gravy - played the B.I.G. movie
I went to see it, woozy, moody!
And on that note! - I'm 'bout to end this shit
Squa-Squaaad Up! - Really I'm representin', ch'eah!
Representin' baby!
My letter to Stack Bundles!
Ch'eah!
Let ya know what's goin' on!
Pro'ly turnin' over in ya grave!
I love my family! (Fuckin' with' this man)
I love the way that we used to be! (Got me against the ropes!)
Niggas is gettin' trees
See I got that Sour D's and that Juicy Juicy (Boss Don Biggavel'!)
Baby you found my name. (O.F.O!)
We at the penthouse, let these hoes stay-yay (R.I.P. Stack baby!)
Tell me why the road turned
Nigga ain't do one of these!
Where's the dedication, where's the homage?
Fuck him!
I got you nigga!
Got so many hits together dog!
So crazy...
So wavy...
Abra-cadabra!
Pen-a-tow
M.O.B. 1!
So many songs man!
Letter To Stacks
Boss Don Biggavel'!
Oww!