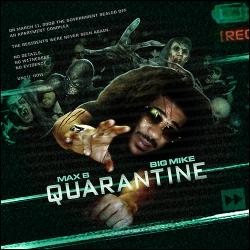 LETRA
Seen It All letra
Boss Biggavel
Young Los
You ready, French?
I seen it all before
Fuck standin' on the block
Nigga, we leanin' on your door
Leanin' with the 4
Bumpin' everything Bet you come uh, come around
Bet mama come around, cuz its barbeque
Show her little love, it ain't hard to do
Dour, lets go spark a funk
Gots keep these bitches satisfied
Gotta serenade
Chop 'em up and carrot cake
[?] you the marinate
Whisper sexy thing in your ear
Like I'm doin' you
Baby girl, who cute as you?
Baby love the Cru and juice
Told her not to mix it, drink it straight
That it give you lip
Even that'd get the dick
Even without a good pick, on your camera phone
O'Shay, that's the cannon chrome
Should have left the hammer home
Could have left that cannon home
They shot me dead in the street
Lucky it all a dream
She should have never fucked with me
She was a young bitch doin' her thing
Fuck with me
I said I should have never stuck with her
'Cause all she wanted is diamonds and fur
Fuck with me
Them young niggas bossin'
Fuck what it cost
We don't ask prices
Drive no license
Runnin' through the red light
Jewels like the headlight
You know we do it for the niggas doin' fed life
Like a reindeer runnin' through the snow
Me and Max like Phoenix in the Super Bowl
Deliver the pieces
Move with them heaters
And we don't keep it real
Nigga, we really keep it
Nigga, treat the game like a whore with no panties on
Nigga, fuck it live with the cameras on
Go on beat your camera phone
Nigga photogenic
Max told me tell 'em, I'm a tell 'em
But this shit raw
And them Coke Wave boys gon' sell 'em
Niggas steady grindin' from the first to the first
And they say, what's God playin' on me, curse
Coke Wave!
She should have never fucked with me
She was a young bitch doin' her thing
Fuck with me
I said I should have never stuck with her
'Cause all she wanted is diamonds and fur
Fuck with me
Yeah, so now I got that ride
That Henny makes me click
That sour got me high, power conquer divide
Watch me drink with my enemies
Rock 'em all to sleep, like a lullaby
Know I got an alibi
Know I got a pal of mine
Gimme what I need
Got them stadiums for 34
Plenty bitches, dirty whore
Money, bitches, 34
Titties all so firm
Let me squeeze 'em till I see some milk
Frenchy that's my guy
This is my new lane
Keep them hummers when we ride
She should have never fucked with me
She was a young bitch doin' her thing
Fuck with me
I said I should have never stuck with her
'Cause all she wanted is diamonds and fur
Fuck with me

Comparte si te ha gustado