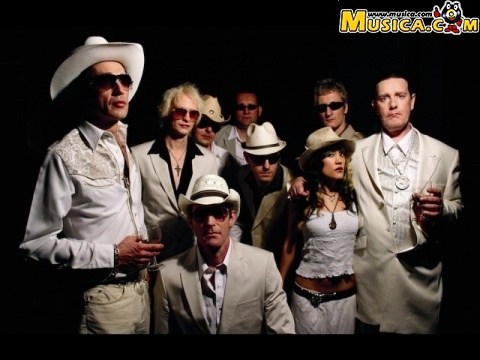 LETRA 'HOLY BLOOD'
I have been used, I've been abused
Just from tryin' to keep you people amused
They say that all but the elect shall be refused
Shall be refused
I drink the wine, I break the bread
It's giving blood, it's living flesh for the living dead
I gotta keep those Christmas lights on in my head
In my head
Chorus:
It's holy blood
It's holy blood
It's holy blood
I'm givin' of (all?)
They make the sign, we take the vow
They take that silver and the gold, we take a bow
What the hell are we supposed to do now
On this unholy ground?
(Chorus)
I got so fried, I made you cry
God knows that I've lied, but I've tried
To always be there, standing by your side
Right by your side
(Chorus)
In the morning
In the afternoon
... ?
Dirty spoon ...?

Apoyar a Alabama 3
Alabama 3 no está entre los 500 artistas más apoyados y visitados de esta semana, su mejor puesto ha sido el 477º en junio de 2009.

¿Apoyar a Alabama 3?

Ranking SemanalMedallero