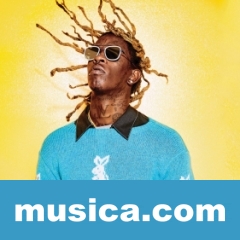 LETRA

You digg?
Golden shovel shit you know what I'm saying?
Hey!
I'm not bout that open Act
Don't lean cross the boat with that
I'm bout to chalk a body
I'm bout to rob the spot
I'm bout to stack a I'm bout to fuck a thot
I'm bout to fuck your mama
I'm bout to fuck a bum
I'm bout to turn up a I get the cheesecake
That's what my people say
I know it come with the shit I did
Man I know it I can't relate
Way too real to ever fake
Bought with my house then went renovated
I caught your bitch and I penetrated
Fresh off the tour and bought that Wraithy
These bitches they change me they pay me baby
My diamonds they black like the aces baby
They dancing they look like a parade
They sending some gold for my Ace of Spade
They digging at you in that bubble gum
I need me a bitch with a double tongue
I'm smoking some weed, I'm drinking some lean
Like I got motherfucking 'notha lung
I'm just stacking till my brother come
We do it massive baby, Sunday I got a perfume mixed with [?] on
My mama told me bring the money home
I digg that and I digg this
She chewed the nut so she drink the piss
Oh no no this is no diss
I'm throwing straight shots you know this
I got my cash up
I got my cash up
I know they can't stand us
Know they can't stand us
I got the cash up
I run the banda up
I know they can't stand us
Know they can't stand us
Spin your lies baby
Get a [?] baby
Salute the Caddy lady
Throw that money baby
Buy some Tommy baby
Look at the nosebleed
Throw that money baby
Fuck nigga!
I got a Lamborghini
[?] my Ferrari too
I got these lil niggas scared of me
Cause they know I'm a shooter
I got a red bandana
I pour a four of Fanta
I got a brother named Thugger
And he repping Blood Atlanta
Don't make me pull up and ride on you niggas
I'ma have to jump out on you niggas
Pull a choppa out on you niggas
And let that bitch ride on you niggas
All these racks on me nigga
I just pulled up in a foreign car
All these straps on me nigga
You were swerving now I'm going to war
I don't respect money
The money respect me
I know where to find her
We can play hide and seek
Fuck nigga!
I got my cash up
She got her ass up
I got my gun in the air
Young rich nigga got that passport
Fuck nigga!
I got my cash up
I got my cash up
I know they can't stand us
Know they can't stand us
I got the cash up
I run the bands up
I know they can't stand us
Know they can't stand us

fuente: musica.com


X