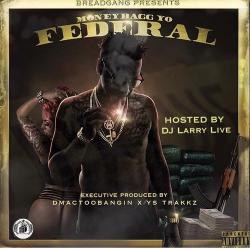 28 Bars
Moneybagg Yo
La canción '28 Bars' se estrenó el . Este tema está incluido dentro del disco Federal
Al final de la letra podrás puntuar su calidad, comentar sobre ella, acceder a más canciones de Moneybagg Yo y a música relacionada.
LETRA
I go fed I got bars
Viagra go hard
When I said I'm going federal
Niggas thought I caught a charge
Money long extra large
Like a game of tunk play your cards
Weed smell like a fart
Bread Gang I'm the sarg
I just smashed some twins
But thought they was one
I couldn't tell them apart
Came in the crib sent her straight to the back
Treated her like Rosa Parks
Ra-ta-tat-tat-tat-tat them choppers gone spark you
Relations I'm not really with that
Like a Dodge car I just want to charge you
I got bars like the school bus
Nigga try me then my crew buss
Like the Mata or a nut ni***
Like a phone call you get hit up ni***
Flow crazy disabled
They watching me like I'm cable
They like damn is he cheating cause he can't lose
Selling O's no bagel
Swag doper than a [?] of coke
You'd probably swear that I'm dealing
Wrist froze, Neck cold
Ain't talking bout kicking it when I say I'm chilling
Yeah I'm talking bout' money when I say I'm getting it
Problems, no I ain't never worried
Restaurant where they at ni*** come and get you one like a Penny jersey
Clean as hell like they washed me with detergent
Shoes and belt match a ni*** shirt
I keep than drank my lil bitch a nurse
You can smell the lean when a ni*** burp
I was getting it in on the 15th and 1st
Stuffing dope in my bitch Selene purse
Now it cost for a 16 verse
Walk in the club without getting searched
From nothing to something mane
Ooh it feel good , Ooh it feel good
Everywhere I'm what they bumping mane
Transmission , I'm in your hood
They lock me up I quickly make bond
Lil paper wasn't shit to a don
Making way for my daughters and my sons
I'm in the booth right now with my bums
She want to see me jammed like a high point gun
Constantly rolling up like f*** these lungs
Back and forth in a foreign ping pong
Say you serving but your phone ain't rung
Mane I'm high as a motherfuc***
Need some just to lean on
Jewelry looking like I sprayed oil sheen on

Más abajo podrás valorar y comentar la canción 28 Bars.
Puntuar '28 Bars'
¿Qué te parece esta canción?
-
0 votos
* Gracias a Plexice por haber añadido esta letra el 24/5/2019.
Comentar Letra
Comenta o pregunta lo que desees sobre Moneybagg Yo o '28 Bars'
Comentar
+ Moneybagg Yo
Canciones del Disco