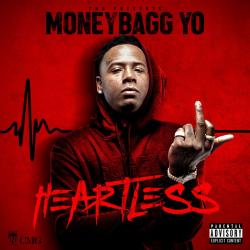 More
LETRA
More Letra
You can give that ho the works, she still gon' want more
Louis V and Birkin bags, she still gon' want more
Beyoncé and Rihanna swag, she still gon' want more
Fuck her an hour and a half, she still gon' want more
See I been getting plenty money but I want more
I got plenty pretty bitches but I want more
And I got a lot of haters but I want more
I got Dracos for you niggas case you want war
Bitch get off my line, you ain't never grateful
Constantly calling me about a purse, what about them heels I gave you?
What about them diamonds on you?
That watch that's shining on you?
That's perfect timing on you
You got the finest on you
But you want more than that
August, I'm thinking about falling back
I'm thinking about replacing you, I'm onto the next
Bitches on me, niggas mugging soon as I hit the door
I got 'em hating now but I wanna make 'em hate some more
Got an appeal and fuck the law
Moving 'bout an hour strong
After we got done I was gone
And here she go texting my phone
Like I want some more
Bitch I want some dough, that's why I left
When that money call I'm coming 9-1-1, like Wyclef, hey!
You can give that ho the works, she still gon' want more
Louis V and Birkin bags, she still gon' want more
Beyoncé and Rihanna swag, she still gon' want more
Fuck her an hour and a half, she still gon' want more
See I been getting plenty money but I want more
I got plenty pretty bitches but I want more
And I got a lot of haters but I want more
I got Dracos for you niggas case you want war
All I make is one call, hitters pulling clean up
Come to fuck the scene up
Man it be so funny dawg, when your haters team up, yeah
Foreign whip gave 'em frog eyes
Trap jumping like a hurdle, yeah
All they seen was the chopper goin' off, made 'em hit the Bobby Shmurda, hey
See I started from the block but now I'm on tour
Catch me throwing up money to watch it hit the floor
Fuck 'round hit that bitch last night, you can say I scored
She calling back for more, I just hit ignore
I just did some more tabs, fresh on 'em like I'm Fab
Scarf 'round my head, Arab
I shoot choppers, I don't do jabs
You want more dis, you want more dat
Damn bitch I'm sick of you
Stop fucking with you is cheaper
So I had to get rid of you
You can give that ho the works, she still gon' want more
Louis V and Birkin bags, she still gon' want more
Beyoncé and Rihanna swag, she still gon' want more
Fuck her an hour and a half, she still gon' want more
See I been getting plenty money but I want more
I got plenty pretty bitches but I want more
And I got a lot of haters but I want more
I got Dracos for you niggas case you want war

Comparte si te ha gustado