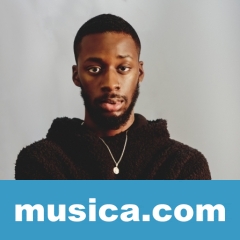 LETRA
Love 3rd Letra
One fine summer, turned Sunday evening
Rolling around Chopper city, seen a fine ass bitch
I get that two, two cheese and hate bean, bean
Order went to Chinatown, bumping Gucci too deep
Look at my new cutie, ghetto bad but with that bare booty
Sucking on my neck, like she was trying to give me cooties
I said, 'Do it baby'
I go up her skirt
But next I got her out her shirt
But she was like, 'Nuh, uh. Take me out first'
That bitch was fronting
I couldn't say nothing
But then all of a second, I just came up with something
So I said, 'I'm tired'
She said, 'You a liar'
I said, 'Why you mad though, you gon' be alright though'
I was like 'Uh'
She was like 'What'
She said to point at her
I said 'Girl, for what? What your finger for'
But then I said, 'You know what Ima do?
Ima sing you something, but you gotta sing it too'
It goes...
I found love in the third power
I found love in the third power
I found love in the third power (in the third power)
Found love, found love, found love
I found love in the third power
Wooh
The rings, we gon' do for things
We go do out sitting
Sing a long to that familiar song
Love won't leave me lone
It seems, I won't do a season
When do I leave when I'm through it
I stay in it like a joey till it's glowing
Feets are dangled, reach your ankles, cheeks are warming
You can only cum so much, but each his own
To each his own, man
A deeper, deeper going
She's adoring, she's still growing on me like the lawn
Only hurt my homie
Now throw it on me like it's boilin
And how many grits, how many licks would it require
Until my lips are getting tired
Grips are getting wider by the nanosecond
Looking panoramic
Staring at me when your stand up naked
Book a Air bnb, and be when we in bed
Took her hair to leap to me and brought her to my chin
Looking sad today, the sweetest pussy there again
Put a pair of pliers on it, black a nigga down, eh
I found love in the third power
I found love in the third power
I found love in the third power
Found love, found love, found love
I found love in the third power

Comparte si te ha gustado