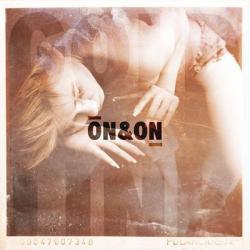 LETRA
Pretend that I don't see you
Look the other way when you walk in the room
I pretend I'm lost in thought, when I sneak a look
Out the corner of my eye
And it goes on and on and on and on and on
Laying out a pavement in my head
And it goes on and on and on and on and on
It's way past just a game
Oh my love, just set me free
Take away the leash that ties me on to you
Oh my love, why won't you leave?
Take away your hand so I can leave untouched from you
Uh, uhu
You, you, you, you
Zipporah don't look good no more
Bitches always suckin' and fuckin' bussin' for dough
See I'm the G.O.A.T
The crazy motherfucka yeah the problem child
The Prada got her boosted
Now her ego just like mine
Goddamn
A materialistic bitch monster
Fuck nasty, talk proper marry doctors
Remind me of Mary Poppins Mariah type pornstar
Pipery pickin' peppers with Peter wearing Dockers
Doc Marten with the Sergio Tacchini shirt
I love it when she wear that sundress and that mini skirt
I like it when she suck my dick and then she call him back
And then he hit it and he hit it and he gettin' burned
This shit is worse then bitches who wishin' to leave they niggas for my niggas
Rock gold, the rockstars, yeah that's my nigga
And we party every night so we don't have to feel the pains of tomorrow and the sorrows from the next day
Oh my love, just set me free
Take away the leash that ties me on to you
Oh my love, why won't you leave?
Take away your hand so I can leave untouched from you
Uh, uhu
You, you, you, you
Off topic with these hoes
Goddamn baby when I saw you I just froze
Girl just be mine
I don't want nobody but you
Off topic with these hoes
Goddamn baby when I saw you I just froze
Girl just be mine
I don't want nobody but you
GoldLink, call me Papa
Women love to sing along to songs and kiss my mama when they meet her
I used to be a loser but I swear you made it better
Oh baby love the sound ya body makes when I be dialing it
I promised that I'd put you as the center
The number one contender no contenders but the winner
The natural born model that's makin' me sing this melody on Biggies beat
Make me snap and roll like this a Nitty beat
I want ya mama to be proud of me
West side in this mothafucka...
Oh my love, just set me free
Take away the leash that ties me on to you
Oh my love, why won't you leave? Take away your hand so I can leave untouched from you, uh, uhu
You, you, you, you
Yo, I'm 'boutta start crip-walkin'
Aye, bring the hook back Dolla
Bring the hook back Dolla!
Ooo!
Off topic with these hoes
Goddamn baby when I saw you I just froze
Girl just be mine
I don't want nobody but you
Off topic with these hoes
Goddamn baby when I saw you I just froze
Girl just be mine
I don't want nobody but you

fuente: musica.com


X