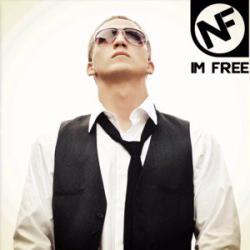 I Got Jesus
LETRA
I Got Jesus Letra
Ay, yo girls, show 'em that song I taught you
I got Jesus, what you got?
I got Jesus, what you got?
I got Jesus, what you got?
Either you're saved or you're not, feel me? (*laughs*)
Yeah, yeah, yeah
Woo, woo, woo
Y'all know what this is
I got a question for y'all, man
(I'ma give it to you) Who you livin' for?
(I'ma give it to you) I know who I am
Ay, ay, ay, (let's go) ay, yeah
I got Jesus, (come on) what you got?
I got Jesus, what you got? (yeah)
I got Jesus, what you got?
Either you saved or you not (yeah)
I got Jesus, what you got? (come on)
I got Jesus, (yeah) what you got?
I got (let's go) Jesus, what you got? (haha)
(Yeah) Either you saved (yeah)
Yo, my God, He's so powerful
Either get with Him or Satan will devour you
Overpower you, and demolish you
Have you wrapped up, runnin' like a coward do
And yo, it's crazy, look around
I was always taught the devil's under the ground
But is he under me now?
I don't really feel that way
He around us around in the world today
I got Jesus, I'm not scared
If you got a problem, He's right there
He's right here, this ain't no lie
Forget about the world, I'm with God in the sky
You don't need money, you don't need fame
All you gotta do is rep His Name
You rep that chain
It ain't gonna save you, dude
Forget the world, don't listen what they sayin' to you
I got Jesus, what you got?
I got Jesus, what you got?
I got Jesus, what you got?
Either you saved or you not (yea-uh)
I got Jesus, what you got?
I got Jesus, what you got?
I got Jesus, what you got?
Either you saved or you not
(Nah) Tryin' to confuse it is somethin' I would try do
You watch TV, yeah, they gon' lie to you
Have your mind mixed up in a bad position
Like, 'Hey, everybody, let's laugh at Christians'
(Come on!) Like, 'That don't make sense to me
Why should I have to repent for things?
Why would a god that loves me so
Leave me in a world so broke, so cold?'
People askin' the wrong questions
Someone gave you the wrong message (come on)
Why would a god that's fake come down to this earth to get socked in the face? (socked in the face)
Died for His faith, did nothin' wrong
Thorns in His head, nails in His palms
You don't get it?
Why would I lie to you?
He don't love you, then why would He die for you?
I got Jesus, what you got?
I got Jesus, what you got?
I got Jesus, what you got?
Either you saved or you not (I need Jesus)
I got Jesus, what you got?
I got Jesus, what you got?
I got Jesus, what you got?
Either you saved or you not (yea-uh)
(Or you not)
Jesus came down to this earth to die for our sins
He sent His only begotten Son to save us
The least we can do is praise Him (praise Him)
You gotta give it to God, man
Check it out
I'ma show you how real He is
Yeah, God made man
God made trees
God made you
God made me
Our God took a little bit of dirt and made man
Imagine where your life could go in His hands
You don't understand, picture this:
Thorns in His head, nails in His wrist
Streched like this
Dying for us, yeah, extraordinary
In God, I trust
He died for me, I died for Him
He died perfect, Lord I've sinned
Take me in, set me free
Without You, I'm not me
We're not worthy of Your Grace
But you show it, Lord, so thanks
Satan mad 'cause we believin'
He don't like it when we screamin' (*laughs*)
I got Jesus, what you got?
I got Jesus, what you got?
I got Jesus, what you got?
Either you saved or you not (yea-uh)
I got Jesus, what you got?
I got Jesus, what you got?
I got Jesus, what you got?
Either you saved or you not
I got Jesus, what you got? (come on)
I got Jesus, what you got?
I got Jesus, what you got? (yea-uh, man)
Either you saved or you not
I got Jesus, what you got? (yeah)
I got Jesus, what you got? (yeah)
I got Jesus, what you got?
Either you saved or you not (or you not)
So many people walk around in their own little world
Living for things that won't satisfy
And you won't feel satisfied until you find the One True God
If you don't look for the truth, how are you supposed to find it?
I got Him, what you got?
Yeah, and that's the truth, y'all
You don't look for the truth, you not gonna find the truth, most of us
Without Jesus, you're nothing
What you got?
Ay, girls, you think you got the song down yet?
I got it Jessie, do you got it?
Yeah
I think we're better than Nathan
Yeah (laughs)

Comparte si te ha gustado