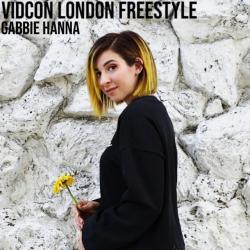 VidCon London Freestyle
LETRA
VidCon London Freestyle Letra
Thank you
For being alive
When everyday you feel yourself dying inside
Thank you
For not staying asleep
And from the moment that you wake up
You can barely breathe
Thank you
For not saying goodbye
When you think about how peaceful it could feel
To die
Thank you
Even though you lie
When they ask if you're okay
But still ignore the signs
And you
Say you are doing just fine
Even though you could measure amount of
Mental decline
And you
Pray if you can get through the day
You're just running on the clock
Till you can finally silently slip away
Into
Your temporary coma
Fantasize of when you close your eyes
This time that it's forever (Oh!)
Lucky you
To every single person
Who can sleep without the silent demon
Screaming to you his subtle schemes[?] and
Fuck you
To every single person
That on Twitter, Facebook, Instagram
Who stays steady posting through[?]:
'Reach out if you need a friend'
With your thoughts of prayer fake care, play pretend
And you back down
Cause you don't really want it
Cause if someone really needs you
Well you won't even touch it (Nah!)
Let alone
Reach back, in back
Listen trough the heart
Through the [?] cracks and voice cracks
Dial tone
You're not really interested
The difference is your empathy is only for appearances
'Yeah i do'
To give a shit about
How I'm feeling now?
Where were you when i needed you?
Trying to survive
I was a ghost to you
And I
Shared with you
I was defeated too
Do the circumstances worse
Not being close to you
And I
Remember you
You preceded too
Through time to time
That you were mattered most to you
And it wasn't me
I hate to burden you
Sometimes I still wonder if I should follow through
But then I remember I
I've been here before
This prison isn't foreign to me anymore
That's right
I've been here before
This prison isn't foreign to me anymore (Aha!)
I've been here before
This prison isn't foreign to me anymore
My God, I've been here before
This prison isn't foreign to me anymore
I've been here before
I've been here before
I've been here before
But I've escaped before
I've been here before
I've been here before
The shackles of my past tremble to the floor
I've been here before
I've been here before
I've been here before
I've been here before
I've been here before
But I've escaped before
This prison won't keep me captive anymore

Comparte si te ha gustado