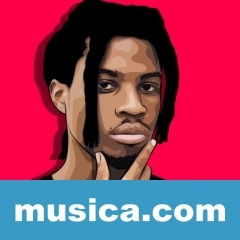 Mystical Virus Pt. 2
LETRA
Mystical Virus Pt. 2 Letra
If you scared say you scared ho, nigga! (x3)
Still fuck a Zimmerman
Comin' so serious
Back and nefarious
Georgie is curious
Knowin' the difference
Villain he villainous
Back in the genesis
What I'm begginin' with
Niggas is devils?
Oh when they grinnin shit
Pullin' the strap
When I'm cockin' it back
Little bitches run round wear a hood
And I'm endin' it
Endin' yo shit
Make em' a prison bitch
Niggas is claimin they trill
But not livin' and stackin' my green
Buildin' a feelin' is live is evil
And evil is killin' shit
Killin' these tracks
Killin' these sentences
Murder
Slow it down
Let me catch my breath
Don't sleep little niggas
Just know where I'm from that's the mothafuckin' death
That's havoc
My prodigies gon' ride with me
We Mobb Deep
Talkin' gangsta shit
So call gangsta cliques
Don't get ya head bust on the concrete
Assassin they startle and penetrate
Any little faggot I eliminate
I'm ready for this, I'm ready for war
Blast a mothafucka outta his concourse wit Anna
So Curry smash yo bitch just like Bruce Banner
I'm Thor inside the punani
With that shit I'm goin' hammer
Like, Super Smash Brothers
I'm takin' that chick and she under the covers
I'm never her man, she love when I touch her
Got child support bitch, I wear rubbers, ho!
[Hook] (x2)
Free my nigga, X-Raided
Free my nigga, Max B
Rest in peace, Chynaman
Rest in peace to Eazy-E
Splittin' a J
Rippin' and kickin' the niggas who thinkin' they grabbin' a K
Nigga don't play
Pullin up chest and they chasin my niggas, they tell 'em give way
Look at the way that brother Lynch
Look at my brothers, we be with the shit
So back up
Before Mr.Curry Denzel, that nigga might act up
Mystical, spiritual, lyrical criminal
Kill 'em like killer
That nigga be cynical
Write it down and watch you die
Then I'll let yo soul fry
Dante Inferno
Burn it eternal
Damn nation
What the fuck I'm laced with
Bitch, you got a Death Wish?
Then I will be like Jason
Ask them niggas ride yo
Then let a motherfucker die slow
No...nitro
So niggas better be ready
Chop up the shit when I cut up yo bitch
I'm ganging up niggas with machetes
So bow nigga!
[Hook] (x2)
[Instrumental]