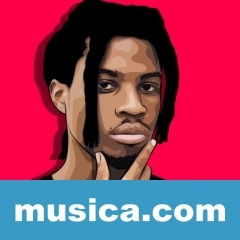 LETRA
Triple six mafia, mafia
Smoked out, smoked out
Loced out lo-loced out smoked out
Triple six mafia, mafia
Smoked out, smoked out
Loced out lo-loced out smoked out
Triple six mafia, mafia
Smoked out, smoked out
Loced out lo-loced out smoked out
Triple six mafia, mafia
Smoked out, smoked out
Loced out lo-loced out smoked out
Triple six mafia, mafia
Tommy Wright
Street Type
Curry is a one man gang
Killin' and peelin' the lyrics are creepin'
And speakin off that Raider slang
Mad flow
Aquarius Killa that nigga you figured who couldn't snap
Now I feel like I snap necks
Burn out I runnin out who's next?
Die ya leg i'm boutta jet
What the fuck a name game
Killer to killa we boutta get trilla
The son ? Same thing
Blackland CC
Cutthroat a slayer
Rented a game
Takin' his ?
Scalping the head of a tailor
Blonde street a shady
32-30 i'm packin' my gat
Life's a dice game
And i'm fiending the ultimate head crack
Mystic Style
Triple six
Coming with his wig split
On the creep
Concrete
Aquarius Killa I'm rolling deep
Outkast
Dungeon fam
SPG we don't give a damn
Grip tight
Like the Horse
Of a fuckin head of a Ram
Mines is a lamb
Sly is a death
One is a right
One is the left
Cutthroat decapitate
DO8
Its dead weight
Curry!
[Verse 2: Jk The Reaper]

fuente: musica.com


X