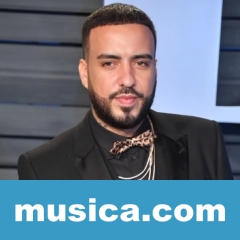 LETRA
I go hard in the mu'fuckin' paint nigga
Leave you stankin' nigga
What the fuck you thinkin' nigga
I won't die for this shit
Or what the fuck I say (Brick Squad)
Front yard broad day wit da S.K. (ba ba ba ba ba ba bow)
See Gucci, that's my mothafuckin' nigga
I hang in the Dale wit' dem hit squad killers
Waka Flocka Flame one hood ass nigga
Ridin' real slow bendin' corners my nigga
Gotta main bitch (And) gotta mistress (what else)
A couple girlfriends, I'm so hood rich
Keep my dick hard, and keep me smoking
You'll get pills free shawty no jokin'
Ey what I stand for? Flocka! (Brick Squad)
I'm a die for this shawty man I swear to God
In the trap wit some killers and some hood niggas
Where you at? Where your trap? You ain't hood, nigga
Keep this shit three hundred, put that shit on my hood
Crips fuckin' wit me, G's and the Vice Lords (Brret)
Eses and amigos freestyle off da dome
Brick Squad Waka Flocka Flame its fuckin on!
I go hard in the mothafuckin' paint nigga
Leave you stankin' nigga
What the fuck you thinkin nigga
I won't die for this shit
Or what the fuck I say (Brick Squad)
Front yard broad day wit' da S.K. (ba ba ba ba ba ba bow)
See Gucci, that's my mothafuckin' nigga
I hang in the Dale wit' dem hit squad killers
Waka Flocka Flame one hood ass nigga
Ridin' real slow bendin' corners my nigga
Whats up pussy nigga
Whats up fuck nigga (Whas' sup)
I got on dat nigga
Make yo mommas momma getchya
Hope you got yo killers witchya
Hope you got yo niggas witchya
Hope your goons ridin' witchya
They gon' fuckin' miss you nigga
Nigga what I hadda tool like Easy Q
When my lil' brotha' died I said fuck school
I picked the burna' up and I got some marijuana
Two years later screamin' out you don't wanna
Glock nine to S.K. if you want to beef
Shawty point blank range I put yo ass to sleep
Shawty talk is cheap, so watch what ya say
Broad day in the air, like this shit legal
I go hard in the mothafuckin' paint nigga
Leave you stankin' nigga
What the fuck you thinkin' nigga
I won't die for this
Or what the fuck I say (Brick Squad)
Front yard broad day wit da S.K. (ba ba ba ba ba bow)
See Gucci, that's my mothafuckin' nigga
I hang in the Dale wit' dem hit squad killers
Waka Flocka Flame one hood ass nigga
Ridin' real slow bendin' corners my nigga
Waka Flocka Flame Brick Squad
I go hard in the mothafuckin' paint nigga
Leave you stankin' nigga
What the fuck you thinkin' nigga
I won't die for this
Or what the fuck I say (Brick Squad)
Front yard broad day wit' da S.K. (ba ba ba ba ba bow)
See Gucci, that's my mothafuckin' nigga
I hang in the Dale wit' dem hit squad killers
Waka Flocka Flame one hood ass nigga
Ridin' real slow bendin' corners my nigga
Imma die for this shit, I sware to god
These diamonds, Coke Boys Brick Squad
Coconut Ciroc with lemon, she drinkin it
30 on my wrist, why you think she blinkin it?
Big K, braud day, push it back the long way
4 guns, 4 cars, 4 bitches, 4 plains
Who's the boss?
I'm new in charge
I have your brain leakin out, Speghetti sauce
What up my guy?
I'm out my mind
Gang related, throw it up like a Yamaha
You coppy, stop it
You corney, you sloppy
I cock it, you know it's going down, I Young Jock it
Montana, Flaka, we the only thing poppin
I go hard in the mu'fuckin' paint nigga
Leave you stankin' nigga
What the fuck you thinkin' nigga
I won't die for this shit
Or what the fuck I say (Brick Squad)
Front yard broad day wit da S.K. (ba ba ba ba ba ba bow)
See Gucci, that's my mothafuckin' nigga
I hang in the Dale wit' dem hit squad killers
Waka Flocka Flame one hood ass nigga
Ridin' real slow bendin' corners my nigga

fuente: musica.com


X