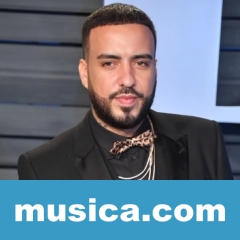 LETRA
South Bronx Back
Bent All Black
I Get Rid Of Weight Call Me Joe Crack
You Smother
I Got Butter Rolls
Thats Bread And Butter Your Mother Know
Never Fold Guess I'm Titanium
Biggest Out The Bronx Since The New Yank Stadium
Never Switch My Face Like Sosa
Till The Day I Retire Like Oprah
Eagle On The Dresser
Fox For The Dress Up
Donkey In The Bed
Pits Keep Em Fed
Couple Mills Tell Homie Catch Up
Pressure Bust Pipes Keep Tools For Your Blood Pressure
Trying Not To Waste Time Spending Time Wasted
Got Lam On Park But My Mind Racing
Two Chains For The Mood Swing
Trying To Stay Out The Bottom Like Loose Change
Get Your Hand Out My Pocket ?
Melt The Gold On My Watch Tryna Burn Time
Fly Pelican Shoe
Bird Brain My Chain Con Edison Blue
See My Name ? Like F-R-E
Montana Be The Hottest Out Of N-Y-Z
Its The Game And Sometimes You Win And Sometimes You Dont
Couple Homies Get Rich Couple Homies Stay Broke
Its That Untestable With The Extraterrestrial
Your Man Wouldn't Stand Next To You
South Bronx Flavor
Going Down Major
When Your Broke They Looking At You Like A Stranger
With The Montana Chain On My Neck
Funk Flex On The Deck
Microphone Check!
Snuck With The Breeze In
Wrist Freezing
Your Wife Cheesing
Coke Boy Season
Montana!

fuente: musica.com


X