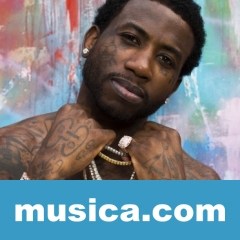 LETRA 'NO MORE'

I don't want to go to Mexico no more more more
There's a big fat police man at my door door door
Grab me by the collar
Got me for my dollars
I don't want to go to mexico no more more more
No more more more
I don't wan- I dont wan- go no more more more
Got me for my dollars
Stuff 'em in the wallet
I don't wanna go to mexico no more more more
She don't wanna go to mexico
But bitch you finna go though!
Taken doe does
Me and Mojo
Rockin purple label Polo!
Cookin dope in my pajamas
Premadana for a baby mama
Marijuana come from Tijuana
Trappin on the corner
Creppin on the counter
Run up on me yous a goner
I'm a loner
Turn them niggas to a f*** it you don't know them
All my migos drink coronas
And my goons, they like piranhas
Since you got some big cohonas
I'ma mail 'em to yo mama
[?] catchin planes in Oklahoma
If you had came her 2 days sooner
Then I could fulfill your order
She don't wan go back to Mexico
The feds are at the border
She's a snorter, Mr.porter
I got bricks taped to yo daughter! Gucci!!
I don't want to go to Mexico no more more more
There's a big fat police man at my door door door
Grab me by the collar, (collar)
Got me for my dollars
I don't want to go to mexico no more more more(TELL 'EM!)
No more more more(TELL 'EM)
I don't wan- I dont wan- go no more more more
Got me for my dollars(dollars)
Stuff 'em in the wallet
I don't wanna go to mexico no more more more
Told my migo, capasa
I will see you on minyata
When I met him, at the doca
He had work, I had choppas
I make bands with my patnas
To many old school, it's prada
And I keep on killin' pu***
So I ride around with doctors
And I can't do this no more! (no more!)
Going to the store(Uh)
I re-up and run out
Make a hunnid bands or more
I got vallyy on my toes, Vally on my toes
Stack my money up so high, I got them standing on their toes
Stackin money I f*** hoes
I don't wash clothes, I get new ones
Chains on, talkin' bout 2 of 'em, But today?
I'm wearin a few of 'em
Use to trappin at that texico
My plug, is from Mexico
My girl is professional
I love to trap
X and O's
I don't want to go to Mexico no more more more
There's a big fat police man at my door door door
Grab me by the collar
Got me for my dollars
I don't want to go to mexico no more more more
No more more more
I don't wan- I dont wan- go no more more more
Got me for my dollars
Stuff 'em in the wallet
I don't wanna go to mexico no more more more