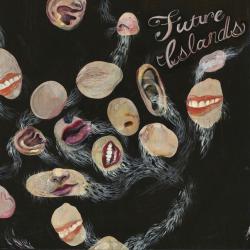 Little Dreamer LETRA
Future Islands
Añadir a Favoritas
'Little Dreamer' se estrenó en 2008. Este tema está incluido dentro del disco Wave Like Home
Al final de la letra de Little Dreamer podrás comentar sobre ella o acceder a más canciones de Future Islands y a música relacionada.
I caught you sleeping here, all wrapped in wool
I caught you sleeping here, almost broke my heart
I found you dreaming
I'm dreaming of you always
When I was just a child, a lonely boy
I held onto my dreams, like they could run from me
The hopes I harbored fled, as they often do
But I still dreamed of you
And now my dreams come true
And as we say goodnight, I hold you close and tight
No more raging suns, only waning ones
Like the waxing scar where my lonely heart
Once bloomed before I met you
My little dreamer, I'll always
Always dream of you
Más abajo podrás valorar y comentar la canción Little Dreamer.
Puntuar 'Little Dreamer'
¿Qué te parece esta canción?
5,00
1 voto
* Gracias a amoulet69 por haber añadido esta letra el 22/6/2019.
Comentar Letra
Comenta o pregunta lo que desees sobre Future Islands o 'Little Dreamer'
Comentar
+ Future Islands
Canciones del Disco