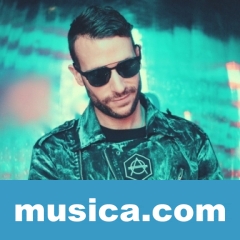 LETRA
I'mma give it all, I don't give a damn if I fall
They told me that I should abuse it
But I say life is too short
Live fast, die young, I'mma give it all
What would you do if I said
We only have 24 hours left to live?
Would you laugh and play careless like a kid?
Or pop champagne and take it to the head?
Or would you lie alone crying in your bed?
Or go and have sex with everybody that you've met?
Fall down on your knees and repent
Or go and spend all the money that you've ever had?
All or nothing, I can give without regret
At least that's one look daddy always had
All the world's a stage, so baby break a leg
Couple on the show that no one can forget
I'mma give it all, I don't give a damn if I fall
They told me that I should abuse it
But I say life is too short
Live fast, die young
I'mma give it all, I don't give a damn if I fall
So let's all raise our glasses
Like we don't know the f*** what for
Live fast, die young
No money coming with you when you're gone
Just the deeds that separates the rights from wrongs
You were born with nothing
And will sure as hell go out the same
I could turn the world upside down
I've been all through everything tearing up the ground
All I can do it while I'm living the rise
With this life that I'm given
I'mma give it all, I don't give a damn if I fall
They told me that I should abuse it
But I say life is too short
Live fast, die young
I'mma give it all, I don't give a damn if I fall
So let's all raise our glasses
Like we don't know the f*** what for
Live, fast die young
I'mma give it all
Making our way to the (Making our way to the)
Top of the world (I'mma give it all)
Live fast, die young, never take it slow
Live fast, die young, never take it slow
Live fast, die young (Never take it slow)
Cause I'mma give it (All)
Cause I'mma give it (All)
Cause I'mma give it (All)
Cause I'mma give it (All)
(Live fast, die young, never take it slow)
Oh, I'mma give it all, I don't give a damn if we fall
They told me that I should abuse it
But I say life is too short
Live fast, die young
I'mma give it all, I don't give a damn if we fall
So let's all raise our glasses
Like we don't know the f*** what for
Live fast die young
I'mma give it all