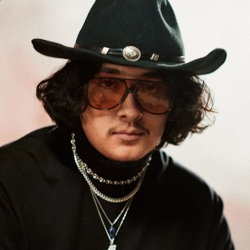 Far Away From Home LETRA
CUCO
Añadir a Favoritas
'Far Away From Home' se estrenó el .
Al final de la letra de Far Away From Home podrás comentar sobre ella o acceder a más canciones de CUCO y a música relacionada.
I'm far away from home, but I'm sure I know she knows
That there's nobody else existing in my world
In the middle of the road, a beacon lighting up for help
Telling me to come back home, I don't know where to go
In the morning, with nobody next to me
In my bed, in my bed
So lonely, will somebody come and help?
I'm rotting in the image of my head

Más abajo podrás valorar y comentar la canción Far Away From Home.
Puntuar 'Far Away From Home'
¿Qué te parece esta canción?
-
0 votos
* Gracias a Artihaust por haber añadido esta letra el 4/8/2019.
Comentar Letra
Comenta o pregunta lo que desees sobre CUCO o 'Far Away From Home'
Comentarios (1)
+ CUCO