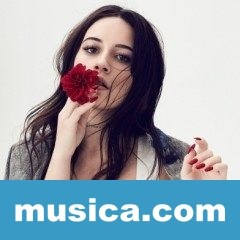 This Is Not an Apology
LETRA
This Is Not an Apology Letra
I like it loud, you turn it down
You wanna talk, but what about?
I wanna dance, you cut me off
Who falls asleep at ten o clock?
Ain't got no sympathy
Don't wipe your tears on me
I hate to be so mean
But I just have to say
This is not an apology
I'm just a little bit stronger than you
This is not an apology
You're such a chick, it makes me feel like a dude
My finger's up, I've had enough
You're going down, so say goodbye to us
This is not an apology, ay
This is not an apology
I was the girl lain in the dirt
Rather ripped up jeans than a mini skirt
Don't need two hours to get out the door
You're supposed to be the guy, who do you need more?
Ain't got no sympathy
Don't wipe your tears on me
I hate to be so mean
But I just have to say
This is not an apology
I'm just a little bit stronger than you
This is not an apology
You're such a chick, it makes me feel like a dude
My finger's up, I've had enough
You're going down, so say goodbye to us
This is not an apology, ay
And I never will be the girl who says sorry
And you should have known right from the start
I needed a hero, and I got a zero, so pack your bags
And take your broken heart
Yeah, yeah, yeah, yeah, yeah
This is not an apology
I'm just a little bit stronger than you
This is not an apology
You're such a chick, it makes me feel like a dude
My finger's up, I've had enough
You're going down, so say goodbye to us
This is not an apology, ay
This is not an apology
I'm just a little bit stronger than you
This is not an apology
You're such a chick, it makes me feel like a dude
My finger's up, I've had enough
You're going down, so say goodbye to us
This is not an apology, ay
This is not an apology

Comparte si te ha gustado