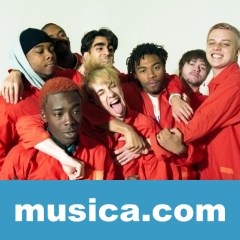 Things We Lost In The Fire Episode 3 Interlude
LETRA
'What effect did the depression have on your marriage?'
'Well, it gave everybody a wonderful new label, 'Diana's unstable and Diana's mentally imbalanced', and unfortunately, that seems to have stuck on over the years.'
'Are you saying that label stuck within your marriage?'
'I think people used it. And it stuck.'
'According to press reports, it was suggested that it was around this time things became so difficult, that you actually tried to injure yourself. Is that true?'
'Mhm. When no one's listening to you, or you feel like no one's listening to you, all sorts of things start to happen . For instance, you have so much pain inside yourself, that you try and hurt yourself on the outside, because you want help, but it's the wrong help you're asking for. People see it as crying wolf or attention seeking, and they think because you're in the media all the time, you've got enough attention, inverted commas, but I was actually crying because I wanted to get better.'
Give it to me, Give it to me
Give it to me now, Give it to me now
Give it to me now, now
Give it to me, Give it to me
Give it to me now, give it to me now, now, now
Give it to me now, give it to me now, now, now
Give it to me now, Give it to me now
Give it to me now, Give it to me now
Give it to me now, now, now
Give it to me now, now, now
I-I need it, I-I, need it, need it
I-I need it, I-I, need it, need it
I-I need it, I-I, need it, need it
I-I need it, I-I, need it, need it
Sometimes I be mad that I ain't sexy
Sometimes I be shy to show my blessings
Poppin' like a carbonated beverage
The cops poppin' niggas Orville Redenbacher
Ian, you sexy!
Most times I give friends more time than family
You remember when I used to feel like I don't understand me
Now we speakin' the same language
I don't listen like I can be
But I'm learnin'
But I'm learnin'
But I'm learnin'
Sometimes I feel like I'm way too sexy
Most the singers found me in the desert
Minimi-, minimi-
Handle my business, don't talk to me directly
No one above me actin' like they all so lovely
Recogni-, Recogni-
They try to pin me down, they try to bind me
And they try to kill me like Anna Nicole
Heels switchin', finger clicking
Kick on me like I'm James Bond on a role
They want the boot of my car
Pussy boy like booty call
Money quick like auctioneer
You need a neutral career
Look what we did in a year
Yeah! Yeah!
Oh, I'm lonesome, and hopeless
But hopeful, but hopeful
What's a boy to do lost in the world trying to find a balance
Sippin' out his chalice with its jewels dancing
Fluid like the potion
That pours when I get down some
Just trying to find a port in the sky where
The sun can shine down some
Jesus is lord, I put that on god
What more do you want from me?
He's in the dark, he's just a child
They turned their backs on me
Nevermind what it was
I see enemies
Don't want what's best for me
Best believe
I'm lonesome
But hopeful, But hopeful
I'm lonesome
But hopeful, But hopeful
'Times, it be so spot on it hurts
Like when auntie couldn't decide between going to work or church
I been in my feelings on that island in the dirt
I feel like brothers lie just so my feelings don't get hurt
I said I tried vacation, I tried to run away
I deleted Facebook, I'd trade fame any day
For a quiet texas place, and a BBQ plate
I'll switch my place if that's good for ya
Is that good for ya?
Good for ya
Is that good for ya?
Good for ya
Is that good for ya?
Give it to me, Give it to me
Give it to me now, Give it to me now
Give it to me now, now
Give it to me now, Give it to me now, now, now

Comparte si te ha gustado