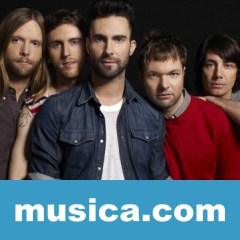 LETRA 'MEMORIES'
Here's to the ones that we got
Cheers to the wish you were here, but you're not
'Cause the drinks bring back all the memories
Of everything we've been through
Toast to the ones here today
Toast to the ones that we lost on the way
'Cause the drinks bring back all the memories
And the memories bring back, memories bring back you
There's a time that I remember, when I did not know no pain
When I believed in forever, and everything would stay the same
Now my heart feel like December when somebody say your name
'Cause I can't reach out to call you, but I know I will one day, yeah
Everybody hurts sometimes
Everybody hurts someday, ayy-ayy
But everything gon' be alright
Go and raise a glass and say, ayy
Here's to the ones that we got
Cheers to the wish you were here, but you're not
'Cause the drinks bring back all the memories
Of everything we've been through
Toast to the ones here today
Toast to the ones that we lost on the way
'Cause the drinks bring back all the memories
And the memories bring back, memories bring back you
Doo-doo, doo-doo-doo-doo
Doo-doo-doo-doo, doo-doo-doo-doo
Doo-doo-doo-doo, doo-doo-doo
Memories bring back, memories bring back you
There's a time that I remember when I never felt so lost
When I felt all of the hatred was too powerful to stop (Ooh, yeah)
Now my heart feel like an ember and it's lighting up the dark
I'll carry these torches for ya that you know I'll never drop, yeah
Everybody hurts sometimes
Everybody hurts someday, ayy-ayy
But everything gon' be alright
Go and raise a glass and say, ayy
Here's to the ones that we got (Oh-oh)
Cheers to the wish you were here, but you're not
'Cause the drinks bring back all the memories
Of everything we've been through (No, no)
Toast to the ones here today (Ayy)
Toast to the ones that we lost on the way
'Cause the drinks bring back all the memories (Ayy)
And the memories bring back, memories bring back you
Doo-doo, doo-doo-doo-doo
Doo-doo-doo-doo, doo-doo-doo-doo
Doo-doo-doo-doo, doo-doo-doo
Memories bring back, memories bring back you
Doo-doo, doo-doo-doo-doo
Doo-doo-doo-doo, doo-doo-doo-doo
Doo-doo-doo-doo, doo-doo-doo (Ooh, yeah)
Memories bring back, memories bring back you
Yeah, yeah, yeah
Yeah, yeah, yeah, yeah, yeah, no, no
Memories bring back, memories bring back you
Sobre Memories
"Memories" es una canción lanzada como un sencillo del séptimo álbum de estudio titulado inicialmente como M7. La canción es una evolución del sonido más acústico del sexto álbum de estudio de Maroon 5, Red Pill Blues, y específicamente de su éxito número 1, "Girls Like You".
Líricamente, la canción es una mirada reflexiva al pasado, mientras que también rinde homenaje a aquellos que dejaron huella en nuestras vidas y tal vez ya no estén con nosotros.
Estructuralmente, la canción es una reinterpretación del "Canon de Pachelbel", un famoso canon de finales del siglo XVII y principios del XVIII creado por el compositor alemán del Barroco Johann Pachelbel. La progresión de "Memories" se inspira en la secuencia armónica del famoso canon, con cambios adicionales realizados por el variado equipo de compositores de la canción, que incluye al artista de grabaciones de hip-hop de Billboard, Jon Bellion y a los miembros del equipo de producción y composición de The Monsters and the Strangerz.
Durante la semana que terminó el 5 de octubre de 2019, "Memories" debutó en el número 22 de los Billboard Hot 100. La canción fue la 30ª entrada de Maroon 5 en los Hot 100 y el 15º sencillo consecutivo en el Top 40. Durante la semana que terminó el 30 de noviembre del mismo año, El exitoso tema llegó finalmente al número 4 en la lista.
Apoyar a Maroon 5
Maroon 5 está en la posición 249 del ranking de esta semana, su mejor puesto ha sido el 4º en junio de 2012.

¿Apoyar a Maroon 5?

Ranking SemanalMedallero