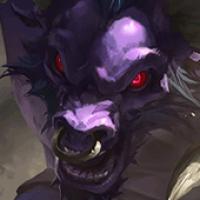 Blitzcrank Champion Biography
Letra y canción
Añadir a Favoritas
Guardar en Playlist
BLITZCRANK CHAMPION BIOGRAPHY es una canción de League of Legends.
LETRA
'Blitzcrank Champion Biography'
Blitzcrank is an enormous, near-indestructible steam golem originally built to dispose of hazardous waste in Zaun. Evolved beyond his primary purpose, Blitzcrank selflessly uses his strength and durability to protect others. Able to see past false veneers and artifice to the truth of an intention, Blitzcrank moves to help those in need.
Shortly after the development of hextech, inventors and scientists flocked to Zaun, a place where they could experiment with volatile materials undeterred by the stringent regulations and rules of Piltover. Their experiments often ended in disaster, with entire buildings destroyed and toxic chemicals spilled into nearby streets. A team at the College of Techmaturgy developed steam-powered golems who would remove the hazardous debris, a task deemed too dangerous for even the most desperate of Zaunites.
The golems labored tirelessly through the streets, carrying waste to the growing number of disposal sites around the city. Even among such hardy machines, accidents were common, and the automatons were frequently sent back to the college in pieces. Dredging up slime at the bottom of Zaun was no easy task, and acidic, noxious chemicals gradually wore down their metal shells.
An ambitious young inventor known as Viktor longed to create a durable machine that could clean more effectively and eliminate the need for costly repairs. He gathered broken parts from the retired golems, avoiding the flashier components popular among his peers. Even employing an assemblage of unwanted materials, Viktor designed a more resilient machine.
He named his creation Blitzcrank, hoping the golem would quickly eradicate all waste and become far greater than the sum of his discarded parts. After instilling in Blitzcrank a relentless desire to serve the people of Zaun by removing the toxins in their path, Viktor sent him into the Sump to help.
The golem took Viktor's ideology to heart, believing self-sacrifice and altruism could lead to true greatness for the entire city. Blitzcrank joined the other machines in their cleanup program, leading scouting efforts far past the usual areas of pollution. He fearlessly cleansed toxic neighborhoods of the most noxious chemical spills without any need to return to the college for repairs.
As Blitzcrank encountered other civic dangers, he developed increasingly ambitious plans for his crew of golems, but found his own design was limited such that he could not extend his work beyond cleaning chemical spills. One night, he borrowed Viktor's prized toolbox, and wrenched open his own steam-engine. He reconfigured his mechanics and removed all limits to his function so that he could make an even greater difference in the city.
In the following weeks, Blitzcrank orchestrated neighborhood-wide evacuations to help people avoid toxic fumes, redirected a food distribution system to increase its efficiency, and repaired an elaborate filtering system to dispense clean water into a community well. With every good deed, Blitzcrank's sense of his own purpose solidified, and he gained a consciousness that no other golem had yet achieved.
Viktor noticed the unusual changes in his creation, and sought to replicate Blitzcrank's profound sentience and self-sufficiency in other machines. But Blitzcrank never revealed what had caused his awakening, and without that knowledge, Viktor could not replicate his success.
Blitzcrank roamed the streets of Zaun at all hours, refusing to pause or rest when there might be people in need. His assistance extended beyond just humans to street animals and even broken-down automatons. When a gas fire devastated the Davoran Clocktower, he rescued a family of mechanics and their soot-black cat with his enormous crank-like arm — even stopping to recover a miniature mechanical dancer from a child's bedroom.
No task was too small for the steam golem - in a single day he stopped a chem-punk robbery, caught a child's icefruit before it fell to the pavement, and rounded up a lost poro from a traveling circus before it collided with a malfunctioning velocipede.
As time passed, Blitzcrank learned that several of the people he had previously saved succumbed to illnesses after their exposure to noxious chemicals. Anxious at his inability to help, he turned to his creator. Viktor, who had an interest in evolving humanity beyond its frail mortality, was eager to assist. He promised Blitzcrank that, with his developments in techmaturgy, they could defeat death.
Blitzcrank convinced a family of sump dwellers to try Viktor's approach, and worked with the inventor to install machinery that seamlessly integrated with their bodies to eliminate the disease.
At first, the transition was a success, and the family regained the mobility they had lost since falling ill. But after a few months of good health, their bodies began to fail. Viktor and Blitzcrank worked tirelessly to try to find a cure, but their efforts only delayed the inevitable. Before long, the entire family was dead.
Saddened by their failure, Blitzcrank knew this way of helping people was not his. He parted ways with his creator as a friend and peer, hoping to make the greatest difference he could for the people of Zaun.
While some view Zaun as a chaotic place where reckless experimentation and lawlessness run rampant, Blitzcrank sees only its infinite possibilities. He searches Zaun for ways he can create change for good, paying extra attention to those forgotten or discarded by society. With a bit of axle grease, Blitzcrank believes Zaun will grow into the greatest city Valoran has ever seen.