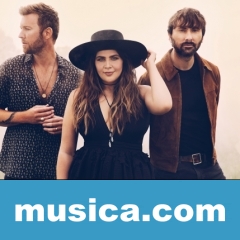 'Be Patient With My Love' se estrenó el . Esta canción está incluida dentro del disco Ocean.
LETRA 'BE PATIENT WITH MY LOVE'
Mighta done it this time
Mighta drank too much wine
Mighta said somethin' that
I just can't take back
Always push till you cry
And I just don't know why
Tell me there's some way to turn around
On this way to goodbye
'Cause I'm comin' back
Back to my senses
I'm comin' back
Like holy redemption
I'm comin' back to the man that I was
So, please don't give up
Be patient with my love
No, I never fight fair
But I'm tryin', I swear
Old habits don't break
I heard someone say
(Heard someone say)
Ooh, yeah, I could use some Jesus
A little more prayer
But if I could make it to the middle
Could you meet me there?
'Cause I'm comin' back
Back to my senses
I'm comin' back
Like holy redemption
I'm comin' back to the man that I was
So, please don't give up
Oh, be patient with my love
(Ooh-ooh, ooh-ooh, ooh-ooh, ooh)
Ooh yeah
Be patient with my love
(Ooh-ooh, ooh-ooh, ooh-ooh, ooh)
Ooh
I'm comin' back
Back to my senses
I'm comin' back
Like holy redemption
I'm comin' back to the man that I was
So, please don't give up
Don't give up
Just be patient with my love
Ooh, yeah
'Cause I'm comin' back to love
(Ooh-ooh, ooh-ooh, ooh-ooh, ooh)
I'm comin' back to love
Oh, I'm comin' back to who I was
(Ooh-ooh, ooh-ooh, ooh-ooh, ooh)
So, just be patient with my love
Oh-oh-oh
(Ooh-ooh, ooh-ooh, ooh-ooh, ooh)
Be patient with my love
(Ooh-ooh, ooh-ooh, ooh-ooh, ooh)
Oh, I'm comin' back to love
(Ooh-ooh, ooh-ooh, ooh-ooh, ooh)
(Ooh-ooh, ooh-ooh, ooh-ooh, ooh)
Apoyar a Lady Antebellum
Lady Antebellum no está entre los 500 artistas más apoyados y visitados de esta semana, su mejor puesto ha sido el 61º en febrero de 2011.

¿Apoyar a Lady Antebellum?

Ranking SemanalMedallero