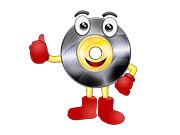 LETRA
Lost in Dreams (Letra/Lyrics)
It feels like darkness comes to heaven
Yeyeyeah, it's groovy
The radio's getting wild, wowoowoh
The night is made for a love-boy
I won't let you down, no no no
I'm gonna make it right, yeyeah
So hang, hang on, hang on
Lost in dreams forever baby
Leave your cares behind
And I will take a chance on you
Let's make the world go round
Lost in dreams forever
Feelin' good
Now I ... I'm lost in you
It feels like darkness comes to heaven
Yeyeyeah, come closer
So try to hold on now, hold on
The night is made for a love, boy
So don't let me down, no no no
You've gotta make it right, yeyeah
So hang, hang on, hang on
Lost in dreams forever baby
Leave your cares behind
And I will take a chance on you
Let's make the world go round
Lost in dreams forever
Feelin' good
Now I ... I'm lost in you.
Datos de esta canción
LOST IN DREAMS es una canción de Dante Alana. Agradecemos a shemkasai por haber sudido la letra de Lost in Dreams.