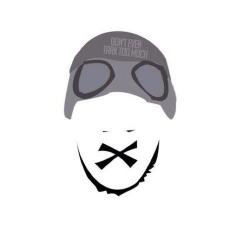 Don't Need
Stormzy
Al final de la letra de la canción 'Don't Need' podrás puntuar su calidad, comentar sobre ella, acceder a más lyrics de Stormzy y a música relacionada.
LETRA
I don't need dons, I don't need favours
Put that in the bong, I don't need no paper
We'll serve ourselves, We don't need no waiters
Look I'm out with the mandem babe
Wanna backroom call me later
Drink that juice, I don't need no chaser
I drink that straight
I just think that I'm loaded
She just thinks that I'm bait
And I'm sick of the vocals
Baby girl I can sing with the greats
She said "No way you're lying"
If that's true come and sing to my face
I started singing like I'm single
She started laughing
We went for dinner
And then we fuc***
Then I went to link the mandem
Well what have we done
Can't find my lighter
That's just my luck
(Girl whassup)
Look, I phone T1 then I roll me a blunt
I just live calm and I go with the fun
I got doe for my sisters doe for my mum
And I love all girls, when then brown skin girls
When they glow with the sun
True, girl you know what I do
I told her "Where do you know me from"
Like you just popped out of the booth
She said "Baby I came here for you"
"I just wanna hear that tune"
I said "What tune"
She said, "The only one I'm fuc*** with is you"
Said "The only one I'm fuc*** with is you"
(And you only know)
Said "The only one I'm fuc*** with is you"
Have you ever been so high you pissed the sky?
Have you ever been so high you missed your flight?
Have you ever been so high it made you switch?
Have you ever been so high you hate your spliff?
Well I have, All the bufftings that I've grabbed
Still got tings on my WhatsApp
But now I got ones on my iPad too
Them boy can't do what I can do
Can't flex on me, I can buy that too
I'm only messing, I'm still out here murking
I swear this is like a blessing
Don't cut the home up, Usher flow look
These are my confessions
FIFA in the studio, I swear this feels like heaven
[Hook]
Más abajo encontrarás canciones relacionadas con Don't Need.
Puntuar 'Don't Need'
¿Qué te parece esta canción?
-
0 votos
* Gracias a Plexice por haber añadido esta letra el 17/12/2019.
Comentar Letra
Comenta o pregunta lo que desees sobre Stormzy o 'Don't Need'
Comentar
+ Stormzy