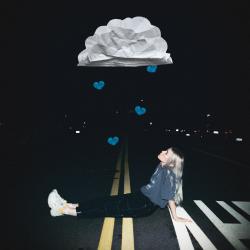 LETRA
Slow (Letra/Lyrics)
I've spent way too much time moving on
Tried a couple of therapists
Even got rid of some stuff
It's like my mind got a mind of its own
'Cause I've been busy getting over
Getting over someone
It's not like my brain's not rushing
Every time you get too close
It's not like I can't imagine
Losing myself in your arms
It's not like my skin isn't longing
After the weight of your touch
It's what if I mess this up
So just take it slow
'Cause I'm scared to let go
And my heart is struggling not to get hurt again
Just take it slow
Someone left me with a broken heart
That I passed on to someone
And broke a new one apart
Things can be good enough
Still not enough
And that's why I'm terrified
Having you by my side
It's not like my brain's not rushing
Every time you get too close
It's not like I can't imagine
Losing myself in your arms
It's not like it ain't a habit
Thinking 'bout "what if" too much
Like what if I mess this up?
So just take it slow
'Cause I'm scared to let go
And my heart is struggling not to get hurt again
Just take it slow
Datos de esta canción
SLOW es una canción de SHY Martin que se estrenó el . Agradecemos a Plexice por haber sudido la letra de Slow.