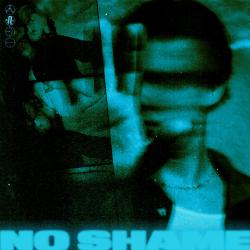 LETRA
No Shame (Letra/Lyrics)
[Verse 1]
Angel, with the gun in your hand
Pointin' my direction, givin' me affection
Love is fatal
Won't you give it a chance?
Centre of attention
Don't you ask me any questions
[Pre-Chorus]
Go on and light me like a cigarette
Even if it might be somethin' you regret
You got me now, now, now
Swallow me down, down, down, down
[Chorus]
I only light up when cameras are flashin'
Never enough and no satisfaction
Got no shame
I love the way you're screaming my name
Diggin' my grave to get a reaction
Changin' my face and callin' it fashion
Got no shame
I love the way you're screaming my name
[Verse 2]
Lay me in the palm of your hand
I'll give you my permission, you'll always be forgiven
Go on, replace me
When you're cravin' somethin' sweeter than the words I left in your mouth
Go on and spit me out
[Chorus]
I only light up when cameras are flashin'
Never enough and no satisfaction
Got no shame
I love the way you're screaming my name
Diggin' my grave to get a reaction
Changin' my face and callin' it fashion
Got no shame
I love the way you're screaming my name
[Post-Chorus]
I love the way you're screaming my name
I love the way you're screaming my name
[Bridge]
Go on and light me like a cigarette
Even if it might be somethin' you regret
You got me now, now, now
Swallow me down, down, down, down
[Chorus]
I only light up when cameras are flashin'
Never enough and no satisfaction
Got no shame
I love the way you're screaming my name
Diggin' my grave to get a reaction
Changin' my face and callin' it fashion
Got no shame
I love the way you're screaming my name
[Post-Chorus]
I love the way you're screaming my name
I love the way you're screaming my name
Datos de No Shame
NO SHAME es una canción de 5 Seconds of Summer que se estrenó el . Agradecemos a Vitolín por haber sudido la letra de No Shame.
Sobre No Shame
La canción fue su primer sencillo de 2020 del grupo, y figuró como el tercer sencillo del álbum de la banda, CALM, anunciado el mismo día del lanzamiento de esta canción.

La canción fue revelada en el trasfondo del material promocional del álbum, cada miembro publicó un vídeo en los medios sociales terminando con su primera inicial, formando el nombre del álbum. La banda también le puso el nombre de la canción a su gira mundial de 2020.

En la canción "No Shame", 5 Seconds of Summer nos habla líricamente en esta canción sobre la naturaleza de la búsqueda de atención en la sociedad.