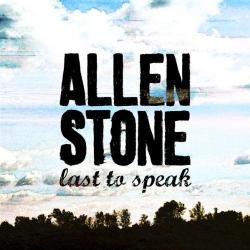 LETRA
Breathe Anymore (Letra/Lyrics)
'cause I got a hole deep down in my soul
And I don't wanna let nobody know
So I'll just bury myself deep inside
'til I can't breathe anymore
I can't decide
If I wanna live or if I wanna die
Will this pain ever subside
Or is this the last night of my life?
And this can't be true
Nobody's ever felt like I do
And I'm so confused
Have I already tied my noose?
Oh, well, I've got a hole deep down in my soul
And I don't wanna let nobody know
So I'll just bury myself deep inside
'til I can't breathe anymore

Datos de Breathe Anymore
BREATHE ANYMORE es una canción de Allen Stone, este tema está incluido dentro del disco Last To Speak. Agradecemos a XabiBarna por haber sudido la letra de Breathe Anymore.