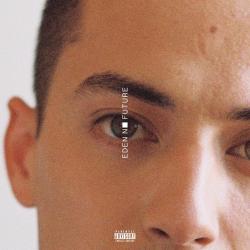 LETRA
Just saying (Letra/Lyrics)
[Verse 1]
And honestly, I can't sleep no more
On film it's dark but it's only reconstructing light that don't shine no more, I
Can't help but dream of nights, I can't live no more
Feelings die and she don't sleep in my arms no more, yeah
[Chorus]
But I'll get right in a little bit, I'll find
My light in the little bits
Passed out on my bedroom floor, I'll get back up
I lost my mind when I needed it, yeah
It's so sad, what we had was never enough for us
Just echoes and dust
[Refrain]
Just saying, if you want it, go find it
I'm just saying, if you want it, go find it
Just saying, if you want it, go find it
Just saying
[Verse 2]
Yeah, self-division in the dark
You were a multi-colored vision (Yeah)
Versions of another version fell apart (High speed)
Halide lifting silver linings from the dark
And it's just starting to sink in
I ran through the morning
When the light showed me nothing I didn't know before
So close but, you say we're better off
Leave the curtains drawn
I don't think you understand
How we're splitting the loop
A last impression of you, I left some time ago
So how you gon' catch me now? (Fuck it all up)
Woah, these waves just keep ringing out
[Bridge]
So slowly, I watched it burn
So slowly, yeah
All the things that we love tie us up
Just echoing slowly
[Chorus]
I'll get right in a little bit (So slowly, I watched it burn)
I'll find my light in the little bits
Passed out on my bedroom floor
I'll get back, get back up
I lost my mind when I needed it, yeah (So slowly, yeah)
It's so sad, but what we had was never enough for us (All the things that we love)
Just echoes and dust
[Refrain]
Just saying, if you want it, go find it
I'm just saying, if you want it, go find it
Just saying, if you want it, go find it
Just saying
[Outro]
How fast the light died out
We lost track of ourselves, riding the wave (Woah)
At last, the time of our lives
Waited for us, don't you lose it now (You gave up, yeah)
Don't you lose me now.
Datos de Just saying
JUST SAYING es una canción de EDEN (Jonathon Ng) que se estrenó el . Agradecemos a Vitolín por haber sudido la letra de Just saying.