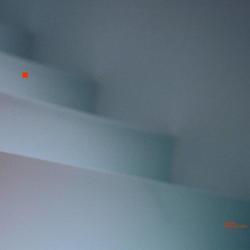 LETRA
Projector (Letra/Lyrics)
[Verse]
Touch me and slip away
I can't hide feeling out of place
I can't function, oh my mistake
Thought you were someone I once knew
[Chorus]
I was light years ahead of me
Thoughts in my head don't disappear
I was a maybe (A maybe)
That made you the truth
[Refrain]
In time I will come to see it for how it really was
In my mind, it's only false faces whisper, "Love you"
If that feeling had a price then I would gladly pay it over and over and over 'til I'm broke
And if you held me for ransom I'd love it, I'd never wanna go home
But all this hypothetical thinking is digging me down (Down)
And maybe I was seconds away but it doesn't matter now
Heat death only seconds away, so no, it don't matter now
[Sample]
何かが消えてしまったという感覚だけが、目覚めてからも、長く、残る
[Verse]
Touch me and slip away
I can't hide feeling out of place
I can't function, oh my mistake
Thought you were someone I once knew, woah, yeah
[Chorus]
There's light years ahead of me
Voices in my head don't disappear
I was a maybe (A maybe)
That made you the truth
[Refrain]
In time I will come to love it for how it really was
In my mind, it's only false faces whisper, "See you"
If that feeling had a price then I would gladly pay it over and over and over 'til I'm broke
And if you held me for ransom I'd love it, I'd never wanna go home
But all this hypothetical thinking is digging me down, down
And maybe I was seconds away but it doesn't matter now
Heat death only seconds away, so no, it don't matter now.
Datos de Projector
PROJECTOR es una canción de EDEN (Jonathon Ng) que se estrenó el . Agradecemos a Vitolín por haber sudido la letra de Projector.