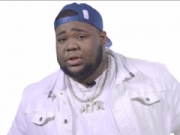 Shooting Star
Letra y Canción
Añadir a Favoritas
Guardar en Playlist
SHOOTING STAR es una canción de Rod Wave que se estrenó el .
LETRA
'Shooting Star'
(Tre made this beat)
I know that shit hurt cause it hurt me, baby
But I had to call you and let you know
You keep your head up and I love you
(Drell's on the track)
Alright I love you too
(AKel)
Call me whenever
Alright
Okay?
Yeah, you right, momma
Yeah, call me whenever
We real, ni***, we don't get into that
We don't get into that, that's hoe shit, yeah
That hoe shit, we pause it
You call me whenever (Rrrraah)
Alright (Bow, bow, bow, bow)
Alright baby, love you
I love you too
Yeah
Alright
Uh, okay I'm focused on my grind, nevermind all that stupid stuff
Niggas act like bitches, need to quit it with that groupie stuff
Rod out his body in a party when his tooly tucked
I was on the four now I'm on five, Jon boot me up
Just woke up to some millions, I'm on like a bitch
My lil' sisters and my lil' daughters never wantin' for shit
I was just walkin' to the corner store, broke as a bitch
Chillin' on north side with Trayvon tryna poke us some shit
Couldn't do no shinning 'cause I had to find me some paper first
I ain't have nobody, couldn't even find a way to work
Now that Benz big body, have all these haters hurt
Ain't shit to get no haters murked, he play with gang and made a shirt
I was dealing with the pain in the rain but I am better now
My family out the bottom but the youngin' took a better route
Woke up gang, face shot gang, bro don't let me down
Don't say a thing, we better now, Rod Wave got cheddar now
I can't write my wrongs, so I write songs
I left to chase my dreams, don't you never forget
I admit, I wanted love but wasn't ready for it
Yeah, sorry I broke your heart, baby
But what's a life without scars baby, yeah
Who woulda knew I'd get this far, baby?
Do you believe in shooting stars, baby?
Youngin' a shooting star, baby
Uh, uh, yeah, uh, uh (Yeah)
Do you believe in shooting stars, baby?
Uh, uh, yeah, uh, uh, (Yeah)
Youngin' a shooting star, baby
Youngin' a shooting star, baby
Do you believe in shooting stars, baby?
You know, I was right there in front of you, huh
Elementary school, high school, middle school, church
On the block, at work, working
Shooting star the whole time, right there in front of you
I can't write my wrongs, so I write songs
I left to chase my dreams, don't you never forget
I admit, I wanted love but wasn't ready for it
Yeah, sorry I broke your heart, baby
But what's a life without scars, baby, yeah
Who woulda knew I'd get this far, baby?
Do you believe in shooting stars, baby?
Youngin' a shooting star, baby
Uh, uh, yeah, uh, uh (Yeah)
Do you believe in shooting stars, baby?
Uh, uh, yeah, uh, uh (Yeah)
Youngin' a shooting star, baby
Youngin' a shooting star, baby
Do you believe in shooting stars, baby?
Uh, yeah
Apoyar a Rod Wave
Rod Wave no está entre los 500 artistas más apoyados y visitados de esta semana.

¿Apoyar a Rod Wave?

Ranking SemanalMedallero