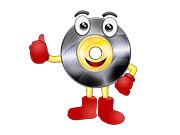 LETRA
'Doubles'
[bbno$:]
I got my numbers up, I might just run it up
I got my numbers up, I might just run it up
[Swerzie:]
My hoes, they come in doubles
They know I'ma pop like bubble
Finna hit em all bass no treble
I drive it too fast, I might get in trouble
See, my hoes they come in doubles
They know I'ma pop like bubble
Finna hit em all bass no treble
I drive it too fast, I might get in trouble
[bbno$:]
Right now, why she wanna pipe down?
Used to be nothing but a hypeman, but now I got some hype man, cash a couple big bands, neck so wet, hmmm let me hit the rain dance
CPR, does she wanna go the distance? Have you see my car? Baby doing business
LFR you wipe on trash, let me splash on her ass, yeah did it for the cash
I see that bag, 'cause the baby gotta grab that shit
I won't pop tags, no monry always save that shit
I got big drip, hella average with a big dick, rich shit
Fake tits are some whack shit
Thot lips, why your thottie always basic
Baby making the moves, yeah baby be invasive!
I got my numbers up, I might just run it up
I got my numbers up, I might just run it up
[Swerzie:]
My hoes they come in doubles
They know I'ma pop like bubble
Finna hit em all bass no treble
I drive it too fast, I might get in trouble
My hoes they come in doubles
They know I'ma pop like bubble
Finna hit em all bass no treble
I drive it too fast, I might get in trouble
My phone ringing a rackades
Yeah they hatin but the money is stacking
I want beef, I ain't wantin a salad
Bape on me with the fubu look like I know magic
Talk shit get hit ain't hard to learn it
Uzi rotten I know you heard it
If you see me stunt know that I earned it
If it's a downtime beat know I'm finna work it
Woah woah woah woah
Yo hoe is at my show
They talk but they don't know
My city hatin' but they all old
And girl these diamonds froze
Flash so hard that it make you pose
The bass thumpin all thru the bose
Beat so hard it break yo nose
[bbno$:]
I got my numbers up, I might just run it up
I got my numbers up, I might just run it up
[Swerzie:]
My hoes they come in doubles
They know I'ma pop like bubble
Finna hit em all bass no treble
I drive it too fast, I might get in trouble
My hoes they come in doubles
They know I'ma pop like bubble
Finna hit em all bass no treble
I drive it too fast, I might get in trouble
[bbno$:]
I got my numbers up, I might just run it up
I got my numbers up, I might just run it up
I got my numbers up, I might just run it up
I got my numbers up, I might just run it up
I got my numbers up, I might just run it up
I got my numbers up, I might just run it up