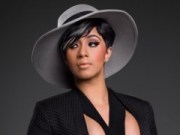 LETRA
'Sauce Niggaz'
I hate when I'm using a guy and shit and they start
catching feelings and like no matter what I tell them
like they just don't stop liking me. Like I be like
listen I'm a hoe I don't cook I don't clean like
trust me you don't want me to be the mother of your
kids. I don't like mother-in-laws and they just be
on some sooo you don't gotta meet my mom. Like
ni*** you don't fuc*** get it though?
[Chorus]
I dont do no sauce niggas (lil bitch)
Pop a pill I abort niggas (lil bitch)
And I don't save them I export niggas (lil bitch)
You niggas ass salad tossed niggas (lil bitch)
(Repeat)
[Verse 1]
Always talking about what you got so what you got
Always talking about you run that block ni*** really what block
Always talking about your shooters ha, so who y'all shot?
Always talking about your foreign whips ni***, really what lot?
Always talking about y'all niggas scam okay you scam
But your bank account got 0 dollars, so what's the plan?
Boy you lying using hella filters this ain't the gram
Boy I'm hot I use you to cool me down ni*** use the fan
[Chorus]
I dont do no sauce niggas (lil bitch)
Pop a pill I abort niggas (lil bitch)
And I don't save them I export niggas (lil bitch)
You niggas ass salad tossed niggas (lil bitch)
(Repeat)
[Verse 2]
Some of you niggas is really too soft
I do y'all like frisbees you niggas get tossed
Always emotional blinging my line go find Nemo and ni*** get lost
Cannot talk spicy cause you are not hot
You are just sauce
You bought me a chain, a ring, and a watch but how much it cost
It's not expensive then he is a not I'm cutting him off
They be like Cardi why you so cold ni*** I don't defrost
And I mean it y'all fiending why you scheming
You sauce you false won't comment I red beam him
[Chorus]
I dont do no sauce niggas (lil bitch)
Pop a pill I abort niggas (lil bitch)
And I don't save them I export niggas (lil bitch)
You niggas ass salad tossed niggas (lil bitch)
(Repeat)
Apoyar a Cardi B
Cardi B no está entre los 500 artistas más apoyados y visitados de esta semana, su mejor puesto ha sido el 189º en septiembre de 2018.

¿Apoyar a Cardi B?

Ranking SemanalMedallero