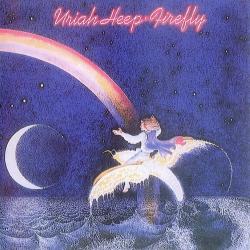 Do You Know
Uriah Heep
La canción 'Do You Know' se estrenó en 1977. Este tema está incluido dentro del disco Firefly
Al final de la letra de la canción 'Do You Know' podrás puntuar su calidad, comentar sobre ella, acceder a más lyrics de Uriah Heep y a música relacionada.
LETRA
All you seem to do want to do
Is break my heart
Seems to me
We're a lot better off apart
Time was when you took
A pride in puttin' me down
We'll I've some news for you
That's gonna turn ya around
I got no time for no crazy lady
And the games you want to play
'Cause a love like mine's
Gonna take some time
You can't save it for a rainy day
Well, l do you know
Do you know
Do you know what
I'm trying to say
Love's not a game
It's never the same
You gotta live your love
From day to day
Lonely days are long and
Sad nights are so black
Then I get right down thinkin'
Maybe I could take you back
Till at mornin' light
A new face appears at my door
As a kinda reminder that
I ain't seein' you no more
Más abajo podrás valorar y comentar la canción Do You Know.
Puntuar 'Do You Know'
¿Qué te parece esta canción?
-
0 votos
Comentar Letra
Comenta o pregunta lo que desees sobre Uriah Heep o 'Do You Know'
Comentar
+ Uriah Heep
Canciones del Disco
Música Relacionada