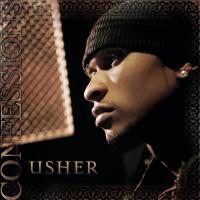 'Do It To Me' se estrenó el . Esta canción está incluida dentro del disco Confessions.
LETRA
I've got two-dozen roses
And a card that says, ¿Baby, I can¿t wait to see you later\"
We made dinner reservations
At Nobu, Mr. Chow¿s, you just pick the location
Now we¿re sitting at the table, sipping the finest wine
Having a damn good time, I know what¿s on your mind
I want you, you want me too
Stop fronting, I know exactly what you want, you wanna...
Do it to me, I wanna feel you touch my body, baby, body, baby
Do it to me, I guarantee you won¿t regret it
Let me set it out like you ain¿t never had it
Do it to me, I want you to grab me, talk to me
Tell me how you like it, when you want it, when you all up on it
Do it to me, I¿m gonna give it to you
I¿m gonna make this a night to remember
Watching you work the stick in the ride
The motion how you move from third to 5
Can't imagine what it¿s gon¿ be once we get inside
And you put that ooh wee on me and you work me the same way
Ooh, I can¿t wait
I¿m tired of thinking about it, speaking about it
Baby, it¿s time to be about it
Turn off the lights, tear off your clothes
Jump in the bed and let it flow
Squeezing, holding, biting, scratching, spanking, screaming
Pulling my hair when you need me
Everything goes, baby, when you...
Do it to me, I wanna feel you touch my body, baby, body, baby
Do it to me, I guarantee you won¿t regret it
Let me set it out like you ain¿t never had it
Do it to me, I want you to grab me, talk to me
Tell me how you like it, when you want it, when you all up on it
Do it to me, I¿m gonna give it to you
I¿m gonna make this a night to remember
So long I've waited for this night to get inside you
Look in your eyes and tell you, ¿Baby, take me, I¿m yours\"
And if you feel anything like I feel
By the end of the night, I¿m certain you¿ll be screaming for more
I wanna do anything and everything to your body
Till you break down, can¿t take no more
From the bed to the floor, to the top of the stairs
You gon¿ get it, baby
Please, please, oh... do it to me
Do it to me, I wanna feel you touch my body, baby, body, baby
Do it to me, I guarantee you won¿t regret it
Let me set it out like you ain¿t never had it
Do it to me, I want you to grab me, talk to me
Tell me how you like it, when you want it, when you all up on it
Do it to me, I¿m gonna give it to you
Apoyar a Usher
Usher no está entre los 500 artistas más apoyados y visitados de esta semana, su mejor puesto ha sido el 34º en agosto de 2017.

¿Apoyar a Usher?

Ranking SemanalMedallero