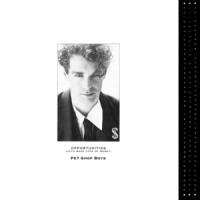 Letra de In The Night
Zazou, what you're gonna do?
There's a lot of people coming for you
Zazou, comment allez-vous?
A knock on the door in the night
That Zazou, he don't care
Dark glasses, long hair
Takes his time, sneers at men
Some ugly people want revenge
Zazou, comment allez-vous?
A knock on the door in the night (In the night)
In the night (In the night)
That Zazou, he sleeps all day
Then down to Select or Le Collisee
Sips his drinks, orders more
Says what he thinks and it's a crazy war
Zazou, what you're gonna do?
A knock on the door in the night
(In the night In the night ...)
Zazou, comment allez-vous?
A knock on the door in the night (the night the night)
And when the soldiers strut, all he cares about
Is love
When the flags are out, all he cares about
Is love
Well, there's a thin line between love and crime
And in this situation
A thin line between love and crime and -
Collaboration (-ration)
In the night
(In the night In the night In the night In the night ...)
(Crime Crime Crime Crime Crime Crime Crime Crime Crime Crime
Crime Crime Crime Crime Crime Crime Crime Crime Crime Crime
Crime Crime Crime Crime ...)
In the night (In the night In the night)
In the night (In the night In the night)
Zazou, what you're gonna do?
There's a lot of people coming for you
Zazou, comment allez-vous?
A knock on the door in the night
Now everybody's under somebody's spell
Unless they've already gone to hell
In the streets you can hear the people say
That, Zazou, he should be locked away!
When the soldiers strut, all he cares about
Is love
Oh, when the flags are out, all he cares about
Is love
And there's a thin line between love and crime
And in this situation
A thin line between love and crime and collaboration

Sobre In The Night
Este tema es un lado B de la versión de 1985 de "Opportunities (Let's Make Lots Of Money)".
La canción trata sobre el "Zazous", una escena cultural clandestina durante la ocupación alemana de Francia en la Segunda Guerra Mundial.
Neil Tennant dijo lo siguiente: "Tuvimos la idea musical de escribir una canción con el mismo cambio de acordes y tempo que 'Opportunities', que iba a ser la cara B. Pensamos que entonces podrías mezclar uno con el otro".
"In The Night" se hizo famoso como el tema musical del programa de moda de la BBC, The Clothes Show.