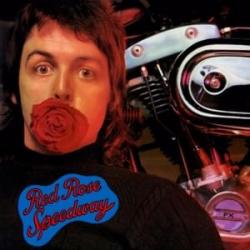 LETRA
My Love (Letra/Lyrics)
And when i go away
I know my heart can stay with my love / it's understood
It's in the hands of my love / and my love does it good
Wo-wo-wo-wo-wo-wo / my love does it good
And when the cupboards bare
I'll still find something there with my love
It's understood / it's everywhere with my love
And my love does it good
Wo-wo-wo-wo wo-wo-wo-wo
My love does it good
I love oh wo......my love
Only my love holds the other key to me
Oh....my love oh...my love
Only my love does it good to me
Wo-wo-wo-wo wo-wo-wo-wo
My love does it good
Don't ever ask me why / i never say goodbye to my love
It's understood / it's everywhere with my love
And my love does it good
Wo-wo-wo-wo wo-wo-wo-wo
My love does it good
Oh... my love oh...my love
Only my love does it good to me
Wo...
Datos de My Love
MY LOVE es una canción de Paul McCartney que se estrenó el , este tema está incluido dentro del disco Wings Over America.
Sobre My Love
Paul y Linda Eastman protagonizaron una de las historias de amor más largas del mundo del rock hasta la muerte de ella en 1998. My Love pertenece al álbum Red Rose Speedway, cuando ambos formaban parte de The Wings. Su amor también inspiró Maybe I´m Amazed.