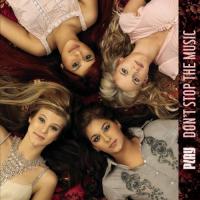 Another Love Story Letra
Añadir a Favoritas
Guardar en Playlist
ANOTHER LOVE STORY es una canción de Play del año 2004, este tema está incluido dentro del disco Don't Stop the Music.
Letra 'Another Love Story'
I don't wanna hear another love story..
Turn the page, it's all history
Take a pen write your name on my heart
If we try we can make it better
[repeat]
See I heard it all before
She did you wrong
Cause you pain, your heart's been broken
Don't mean to be cruel
But you gotta let it go
And I know you think you'd never find someone new
But lemme break it down for you
I've been lonely too, and baby I made it through so..
I don't wanna hear another love story
Turn the page, it's all history
Take a pen write your name on my heart
If we try we can make it better
[repeat]
Better, better, better, better
See I'm not the kinda girl to love and leave
Don't be afraid I'm right here with you
I know how it feels, when you loose the one you love
Now you're way to proud to open up
But what about the two of us
All you gotta do is trust in me
Can't you see that
I don't wanna hear another love story
Turn the page, it's all history
Take a pen write your name on my heart
If we try we can make it better
[repeat]
How many tears have you wasted
Holding on to love that's passed
I really think its time that you face them
Cause we got something better
But you gotta learn to give it a chance
I don't wanna hear another love story