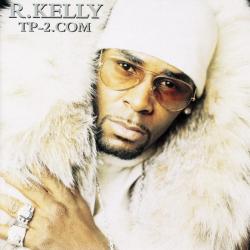 I decided
R. Kelly
La canción 'I decided' se estrenó el . Este tema está incluido dentro del disco TP-2.com
Al final de la letra podrás puntuar su calidad, comentar sobre ella, acceder a más canciones de R. Kelly y a música relacionada.
LETRA
1 - I decided to stay home tonight
I decided I'mma treat you right
I decided to be there for you
Decided to be on my P's and Q's
I decided to give up my friends
Decided I'mma take you out weekends
Decided to give you a reason to trust
These are decisions that I made for love
Enough is enough, no more running around
Searching for what's right here at home
Because my luck is 'bout to turn around
And I just can't keep doing you wrong
Girl I take it for granted
That you will be here always
I'm tired of this ego trip
Cause soon you'll be searching for another man
And I just can't have that happen to me
(x2) 1
And now I've had about all that I can stand, no more
Turning in my player's card
See I'm retiring from the secret life I chose
Cause I just can't keep breaking your heart
It was silly of me to be the way that I was
First was blind but now I see
Baby soon you'll be saying you're falling out of love
And I can't just let it happen, whoa I
(x2) 1
When the morning comes you'll see
The sun will shine on you and me
Was on my way to losing you
Until I found reality
So cast away your doubts and fears
Cause from now on I'll be right here
For always, forever more
I decided...
(x2) 1
Más abajo encontrarás canciones relacionadas con I decided.
Puntuar 'I decided'
¿Qué te parece esta canción?
-
0 votos
* Gracias a miqqash por haber añadido esta letra el 7/3/2006.
Comentar Letra
Comenta o pregunta lo que desees sobre R. Kelly o 'I decided'
Comentarios (4)
+ R. Kelly
Canciones del Disco