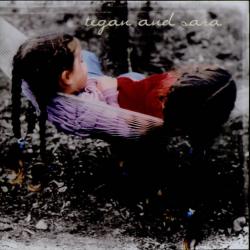 Superstar
Tegan and Sara
La canción 'Superstar' se estrenó en 1999. Este tema está incluido dentro del disco Under Feet Like Ours
Al final de la letra de la canción 'Superstar' podrás puntuar su calidad, comentar sobre ella, acceder a más lyrics de Tegan and Sara y a música relacionada.
LETRA
Dignified in what she does when she sings
The smile that she brings to all of you unaware
Of what's to come
I said tell me what's to come
Green is the color of my envy
It's the color of fame
So I'm gonna write it down to scream it out
And I'm never gonna be the same again
Fear is the color you've all exposed
Now I gotta get up here
And prove the importance
Of my clothes of my pose I suppose again
Hard core superstar by far
You're the ultimate star
Do you want to be a superstar
Well that's what you are
You're gonna be a star
Do you want to be a superstar?
Clever in what she does
Competing for the attention
Of those people that you know
My whole life revolves around
Your absence until
I can't remember what I was or what I am
Who I know or what I know or where I go
Every moment was that moment
Every day was that day
Every second was that second
And I've lost myself again
Soon my face will be on every magazine
And then my voice will be on every frequency
Take my heart while you're at it why don't you
Sign me up to sell me out
I am my angel 'til death I do
I saw my first angel
And it was YOU!
Más abajo podrás valorar y comentar la canción Superstar.
Puntuar 'Superstar'
¿Qué te parece esta canción?
-
0 votos
* Gracias a Encuestas por haber añadido esta letra el 22/5/2006.
Comentar Letra
Comenta o pregunta lo que desees sobre Tegan and Sara o 'Superstar'
Comentarios (4)
+ Tegan and Sara
Canciones del Disco