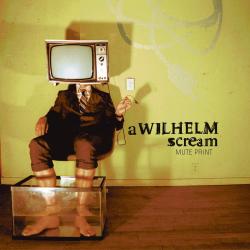 Anchor End
A Wilhelm Scream
La canción 'Anchor End' se estrenó en 2004. Este tema está incluido dentro del disco Mute Print
Al final de la letra de la canción 'Anchor End' podrás puntuar su calidad, comentar sobre ella, acceder a más lyrics de A Wilhelm Scream y a música relacionada.
LETRA
The worst writers are the ones who fuck up happy endings.
The best ones don't bother to type.
I've been writing you a letter in my head for months with no reply.
When did your interest in me die?
Take this sickening shiv I cut all my friends off with.
I lie to those who love me by reciprocating.
I wish I felt sincere inside.
When I needed you to make me needy, how surprising!
You needed nothing of mine.
Take this sinking ship I'll take all my friends down with because all my friends are anchor end.
Piss, drunks, and love. These too are found in gutters. I won't throw up.
I'm smarter now.
Más abajo podrás valorar y comentar la canción Anchor End.
Puntuar 'Anchor End'
¿Qué te parece esta canción?
-
0 votos
Comentar Letra
Comenta o pregunta lo que desees sobre A Wilhelm Scream o 'Anchor End'
Comentar
+ A Wilhelm Scream
Canciones del Disco