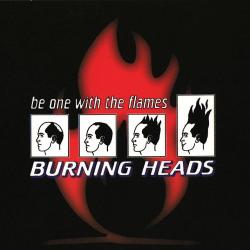 P.F.K. LETRA
Burning Heads
Añadir a Favoritas
'P.F.K.' se estrenó en 1998. Este tema está incluido dentro del disco Be One With the Flames
Al final de la letra de P.F.K. podrás comentar sobre ella o acceder a más canciones de Burning Heads y a música relacionada.
Everybody gets fuc*** up of saying ther's no way to live,
Working half our lives like dogs then try to have fun
I turn the TV off, don't watch the dreams that I can't afford,
And I take a look all around, see the old world falling down
I'm guess I'm happy, got everything I needed
Guess I got what I deserve, must've been born in the wrong place
I must be happy, that's what my mommy always told me but
Can somebody tell me why I've burned forty years in a single night
We're against the wall and everybody knows it
And all around the world it's all the same
There's people living and dying in the street
It 's you and me, can't you see
Now mom and dad, don't get me wrong,
I'm just sad and I wanna stay alone.
Más abajo encontrarás canciones relacionadas con P.F.K..
Puntuar 'P.F.K.'
¿Qué te parece esta canción?
-
0 votos
* Gracias a van182 por haber añadido esta letra el 7/10/2006.
Comentar Letra
Comenta o pregunta lo que desees sobre Burning Heads o 'P.F.K.'
Comentar
+ Burning Heads
Canciones del Disco