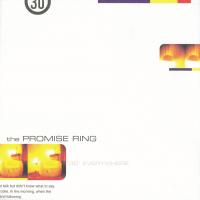 Anne You Will Sing Letra
Añadir a Favoritas
Guardar en Playlist
ANNE YOU WILL SING es una canción de The Promise Ring que se estrenó el , este tema está incluido dentro del disco 30° Everywhere.
Letra 'Anne You Will Sing'
Built like houses in the seventies,
Born to self-destruct in messages.
I dreamt of you and me swimming.
Your shivering, a little bit shy.
We're only seventeen forever for a moment.
I'm breathing like a boy, full of you.