Letra de la canción
What's up yo ha?¡¡ hade na party beauty somebody.
We have to take a one shot.
Iya na hi wa you forgot.¡¡so shout it out.¡¡
Shake it up.¡¡say my name.
One, motto sexy ni konna hi wo taisetsu ni
Check it.¡¡honnou de baby shake.
Two, peace peace karamasena closs my finger's luck

Many types of stories talking place in the world
Irodorarete
Right now our greed still exist between us
Mitasarenai mama de

Nee yasashii sugata ni kokoro kakimawasareteku
Sono senaka ga kirei sugite marude
Midareteku ¡¡butterfly
What an amazing butterfly

Many people are used to look down on me. yo
You just check my skill.¡¡stupid. uh
I'm gonna make a atarashii basho wo
Ore no souzou de u no shouchou de
Come on tte ka¡¡never let go
Cuz shikoi yatsu maji kyoumi nee
To them you got¡¡koukai suru¡¡a little girl
Is like psuuu¡­¡¡-_-¡¡fine thanks bend back.
Many types of stories talking place in the world
Tsunoru yokujou
Right now our greed still exist between us
Mikiyoserareteku

Tsumi mo shiranai sono me ni kokoro oshitaosareteku
Honnou mukidashite yudanete futari
Midareteku ¡¡butterfly
What an amazing butterfly

Me muero por un beso tuyo.
Doy la vida por tenerte.
T¨² eres mi vida, sin t¨ª no hay vida
Y t¨², sin mi amor eres, como una herida.
Solamente, te quiero

Umidasare nagareru sono mizu wa
Hitotsu no te ja sukuenai mono de
Fui ni tsukamitorou to sureba
Surinukete iku mata mayoidasu but
Chiisakumo sasu hi no hikari wa
Itsu made mo negau kotonoha wa
Futari e... to ima hana sakasu kara

Nee yasashii sugata ni kokoro kakimawasareteku

Tsumi mo shiranai sono me ni kokoro oshitaosareteku
Honnou mukidashite yudanete futari
Midareteku ¡¡butterfly
What an amazing butterfly

Amazing love you and i (x4)
What an amazing butterfly
fuente: musica.com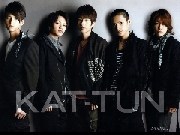 Compartir 'Butterfly'