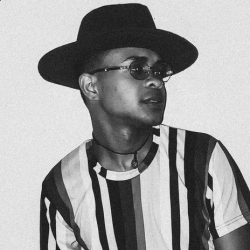 Biografía de El Polimata
El Polimata, is a Latin singer of reggaeton, trap and dancehall. His given name is Omar Brito De Jesús, and he was born on September 2, 1998 in Santo Domingo, Dominican Republic.

At the age of 13, he began posting his songs under his stage name on Facebook and YouTube. where we find kilometers of followers. and continued exploring new digital platforms.

On July 2, 2019 he released his first musical album Polimata, it was released by Polimatia Records and distributed by Distrokid. The album has 12 songs that were written by him. Songs like Independiente, No Se Va A Entera, Only You with Ric Hassani and Alenoise. Then there is a compilation of all the songs recorded at the beginning, the album is titled Memories, released on September 25, 2019 by your record label Polimatia Records, this album has 8 songs, which give you good options at the beginning of your career. . Making yourself known in your community. songs like I Love My Jeva, Woman, You Have No Room, I Love You So Much and Superhero.

His mother Altagracia De Jesús, passed away on November 4, 2018 of stomach cancer.

His father, Yolsito Brito, passed away on August 10, 2019 due to a head tumor.
Fuente: El Polimata a través de Musica.com
Más El Polimata