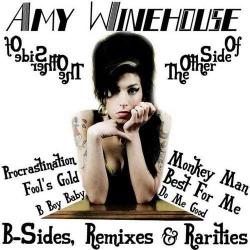 You Know I'm No Good
Letra
LETRA
You Know I'm No Good (Letra/Lyrics)
Meet you downstairs in the bar and heard
Your rolled up sleeves and your skull t-shirt
You say why did you do it with him today?
And sniff me out like I was Tanqueray
Cause you're my fella, my guy
Hand me your stella and fly
By the time I'm out the door
You tear me down like roger moore
I cheated myself
Like I knew I would
I told ya, I was troubled
You know that I'm no good
Upstairs in bed, with my ex boy,
He's in the place, but I cant get joy,
Thinking of you in the final throws, this is when my buzzer goes
Run out to meet your chicks and bitter
You say when we're married cause youre not bitter
There'll be none of him no more
I cried for you on the kitchen floor
I cheated myself
Like I knew I would
I told ya, I was troubled
You know that I'm no good
Sweet reunion, jamaica and spain
Were like how we were again
I'm in the tub youre on the seat
Lick your lips as I soak my feet
Then you notice lickle carpet burn
My stomach drops and my guts churn
You shrug and it's the worst
To truly stuck the knife in first
I cheated myself like I knew I would
I told ya I was troubled, you know that I'm no good
I cheated myself, like I knew I would
I told ya I was troubled, yeah ya know that I'm no good
Datos de esta canción
YOU KNOW I'M NO GOOD es una canción de Amy Winehouse del año 2006, este tema está incluido dentro del disco The Other Side of Amy Winehouse: B-Sides, Remixes & Rarities. Agradecemos a Juan_Andres.com por haber sudido la letra de You Know I'm No Good.
Sobre You Know I'm No Good
"You Know I'm No Good" es la quintaesencia de la canción de Amy Winehouse. Amy cubre sus temas habituales de consumo de drogas comparando su consumo de drogas con el engaño en una relación.
El tema es bastante revelador del oscuro y peligroso estilo de vida de Amy, que consiste en beber mucho y en la adicción que, por desgracia, la mató.
Amy pinta un cuadro revelador de su relación con su hombre. Cuenta que aunque muestra señales de advertencia de su mal comportamiento y estilo de vida peligroso, incluyendo el uso de drogas pesadas y el engaño, su hombre todavía la acepta de vuelta después de ver las señales. Su engaño se reveló tan fácilmente como el olor a alcohol en su aliento.